Login
Site
Scripts
Search on page
Last forum posts
Filebase
Other
Wolfmap R.I.P.
Advertising
= Return to Castle Wolfenstein =
= Splatterladder RtCW HD Pack =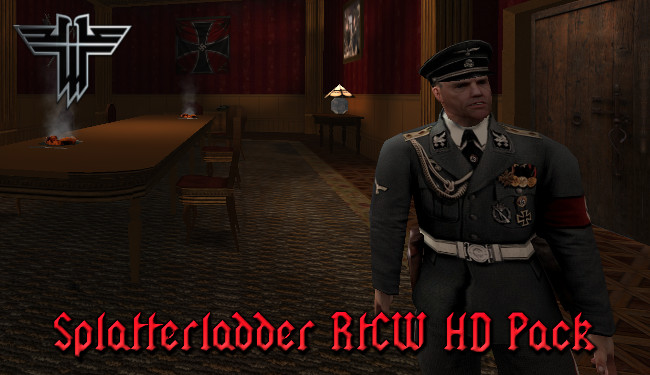 I've been playing 'Return to Castle Wolfenstein' since the day it was first released and I still play it to this day, 18 years later. It's definitely the best World War II singleplayer game ever made and the many mods and maps created by our Wolfenstein Community are testament to that fact. I've created this HD texture modification over the past 7 months and it's been very challenging, but also very rewarding. This is the most extensive retexturing of the game to date and I hope it adds to the enjoyment of playing this classic 'First Person Shooter' for all players, old and new.
I've used the best HD textures I can find, the majority of which I've created on my own, however, there's also some textures from other HD packs created for Return to Castle Wolfenstein included in this release and also some from the excellent work created by Sneakerman for 'Wolfenstein: Enemy Territory'. I've also retextured the game models. - Wolf Enstein
Screenshots:
Download the new HD Pack HERE
The official Splatterladder website HERE
Wolf Enstein on ModDB HERE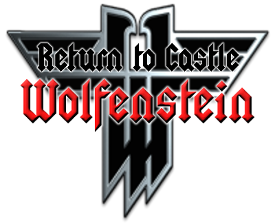 ---
Newsposter: Motorhead
zuletzt geändert am 19.09.2019 - 15:10 Uhr
(0)
= Wolfenstein: Enemy Territory =
= Battle of Monte Cassino - Beta 2 =
Wolf:ET mapper, ETc| OnkelBob of the "Extreme Terror Clan, has released a new version of his wonderful map, 'Battle of Monte Cassino'. This release takes artistic map design to another level, being in the same league as other epic creations such as, 'Dingenskirchen' and 'Praetoria Mission 3'. If you haven't played this superb map yet then you're definitely missing out on an excellent Wolfenstein experience.
Storyline:
Set in a fortress above the small town of Cassino in Italy, the Allies and Axis are set on a collision course, it's a fight to the death. The mighty Fortress Monte Cassino on the Axis Gustav Line has repeatedly stopped the Allies from making their way to Rome.
They must get their hands on the Axis secret map of this vitally strategic combat area, in order to obtain the Information they require to win the war. The Axis troops must protect the secret map at all costs, as the information contained in it can decide the fate of this turning point in history.
Screenshots:
Download the new map version HERE
The official EXXTREM TERROR Clan website HERE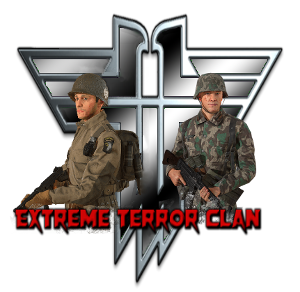 ---
Newsposter: Motorhead
zuletzt geändert am 18.09.2019 - 23:02 Uhr
(0)
= Return to Castle Wolfenstein =
= RtCW Elude - Updated =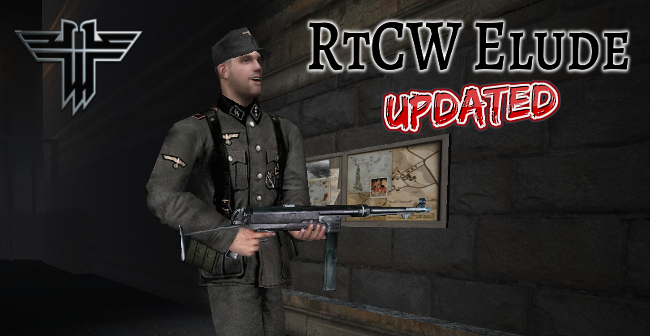 Loffy has released an updated version of his excellent 'Return to Castle Wolfenstein' singleplayer puzzle-orientated map, 'RtCW Elude'. The reason for this new release was due to feedback from our Wolfenstein Community, informing Loffy that some players couldn't see some map models, such as the grand piano.
Map Storyline:
The WWII military conflict rages on and you are fighting for the Allies as a United States Ranger-trained agent for the Allied Office of Secret Actions, 'OSA', your mission is of outmost importance. You must track down and assassinate Oberstgruppenfuhrer Wilhelm Strasse, aka, "Deathshead".
Can you solve all the puzzles and complete all the tasks in order to successfully complete your mission?
Screenshots:
Download the updated map version HERE
Loffy on Youtube HERE
---
| | |
| --- | --- |
| Newsposter: Motorhead | (0) |