Login
Site
Scripts
Search on page
Last forum posts
Filebase
Other
Wolfmap R.I.P.
Advertising
= ET: Legacy - Frostbite Remade =
 
The ET: Legacy Crew have remade the classic "Wolf: ET" map "Frostbite" and it now looks like a map you'd find in a modern version of "Return to Castle Wolfenstein". Here's a video of the transformation:
 
---
| | |
| --- | --- |
| Newsposter: Motorhead | (0) |
= War Missile Beta 1 =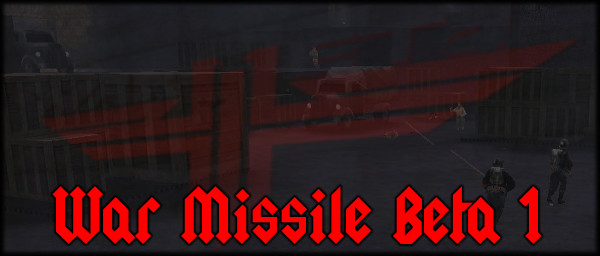 This is the first beta release of the "Wolf: ET" map, "War Missile", created by ETc|gouki, Nico$ and ETc|#.Jay.#
Storyline =

The Axis Forces have begun to manufacture the deadliest V2 missiles ever created. They are producing these mega weapons at a heavily-guarded secret factory and the first of these new V2 missiles is ready to be launched against the Allied attackers in Europe.

Allied HQ has discovered the secret location of the V2 factory and despatched one of their elite Commando Units to destroy the factory, before the first of these missiles can be launched against them.

Allied Objectives =

**Capture the forward flag and defend it.

**Destroy the factory generator.

**Repair the Allied Command Post and defend it.

**Destroy the Axis Command Post.

**Destroy the main generator, thus preventing the V2 missile from being launched.

** Steal the keycard.
Screenshots =
Changelog =

- Command map fixed. Added the "cmarker" at the place where the objective has to be, in order to end the map.
- Fixed the direction icons to keycard.
- Improved the map "fps", detailed again, a lot. Added hint brushes.
- Created a new way to the first Allied spawn, i hope it's a little bit easier now. Let's see.
- Filled the map with stuff, e.g., plants, boxes... still decent.
Download the new map HERE
ETc| Clan website HERE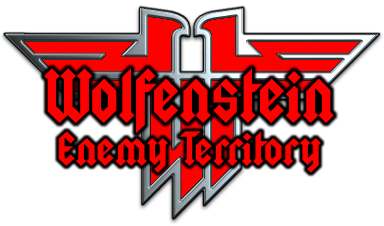 ---
| | |
| --- | --- |
| Newsposter: Motorhead | (0) |
= Return to Castle Wolfenstein Single Player Missions =
= RtCW Castle Wewelsburg =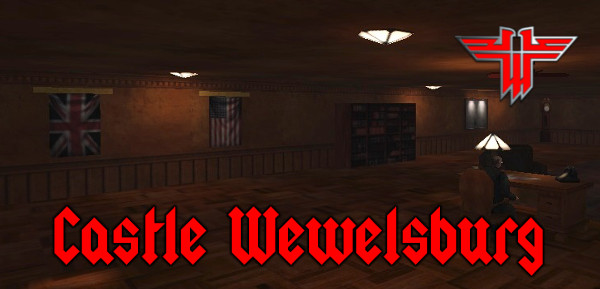 Ronboy has released a news update about his latest "Return to Castle Wolfenstein" project, "Castle Wewelsburg". Here's what he had to say:
"Finally, a new update regarding Castle Wewelsburg! I have a handful of information to give to you all, so prepare yourself!
First of all, I want to mention that the final release of Castle Wewelsburg will have disabled cheats. This means that players will NOT be able to cheat at any time while playing the mod. My reason for deciding on this is simple: I strongly dislike cheating, and I want to discourage it as much as possible. A great way to do this, in my opinion, is to remove the possibility of players cheating their way through Castle Wewelsburg.
I realize that some players only cheat sometimes for fun, but in my opinion, cheating ruins immersion. As I've stated in previous updates regarding Castle Wewelsburg, I want this to be my best release by far. In order to accomplish this, I think that disabling cheats is a step in the right direction."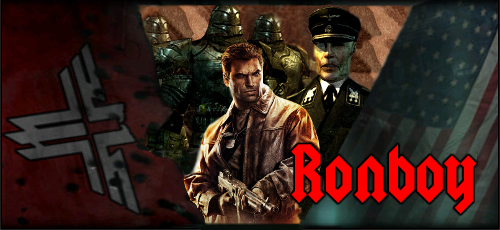 "Second of all, Castle Wewelsburg will have easter eggs, like the recently released The Dark Army: Uprising did. These easter eggs will range from secret rooms that are difficult to access to bigger secrets like bonus levels. The bonus levels will NOT be connected in any way to the story of Castle Wewelsburg. This means that, in total, the mod will probably have almost 10 levels, with most of them being playable. As always, this is subject to change since the mod is still in the works.
Third of all, the recently released RealRTCW 2.1 mod, which runs on the ioRTCW engine, will be used in the mod. I've taken notice of some minor bugs with the ioRTCW engine, but it's much more stable than before (those of you who played the first release of The Dark Army: Uprising will know what I'm talking about). Many bugs from the vanilla game are fixed, one of them being the nasty quickload/player death crash that many players have experienced. RealRTCW 2.1 also added some great new footstep and weapon sounds, as well as a new weapon: the shotgun. You can expect this weapon to appear in Castle Wewelsburg for sure.
"Fourth of all, Castle Wewelsburg will most likely have randomly spawning enemy locations. This feature can be seen on some of the original SP maps like crypt1 and xlabs, where some enemies are spawned at random locations. The purpose of this will be to create less linear gameplay, which might appeal to those that prefer multiplayer over singleplayer. As I've said before, I want as many people to play my mod as possible, and hopefully they will enjoy it too. Any additional ideas about creating less linear gameplay are always welcome. Don't hesitate to let me know, if you have any ideas!
To conclude this update, I want to once again mention that Ronboy Productions is still hiring for members. If you think that you can contribute to the development of Castle Wewelsburg in any way, then please don't hesitate to join! I need help with this project!
That's all for this update. Thanks for your interest, and I hope that you all will look forward to the next update, which may contain some WIP screenshots of the first playable level!" - Ronboy"
Ronboy's website HERE
Ronboy on ModDB HERE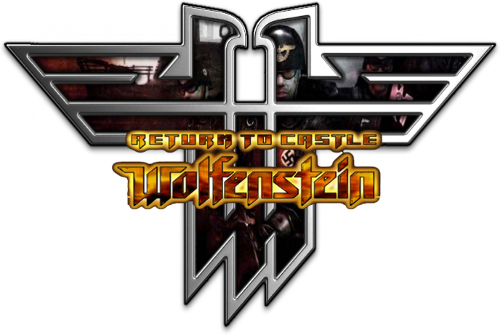 ---
| | |
| --- | --- |
| Newsposter: Motorhead | (0) |