Login
Site
Scripts
Search on page
Last forum posts
Filebase
Other
Wolfmap R.I.P.
Advertising
= Return to Castle Wolfenstein =
= RealRtCW 2.2 Update =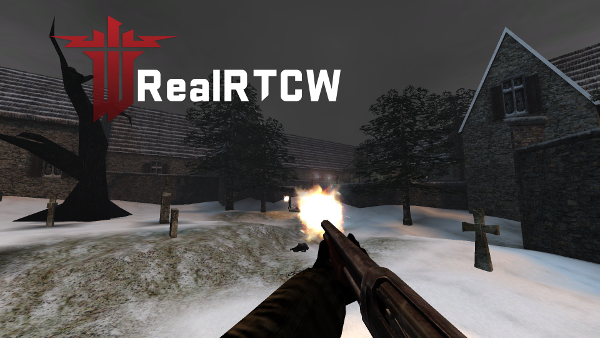 The good news for all "Return to Castle Wolfenstein" fans is that WolfETPlayer is making very good progress with version 2.2 of his excellent mod, "RealRtCW". There will be new in-game system options available, these new system menu options are based on iortcw cvars, please refer to the screenshot for more details:
Screenshot: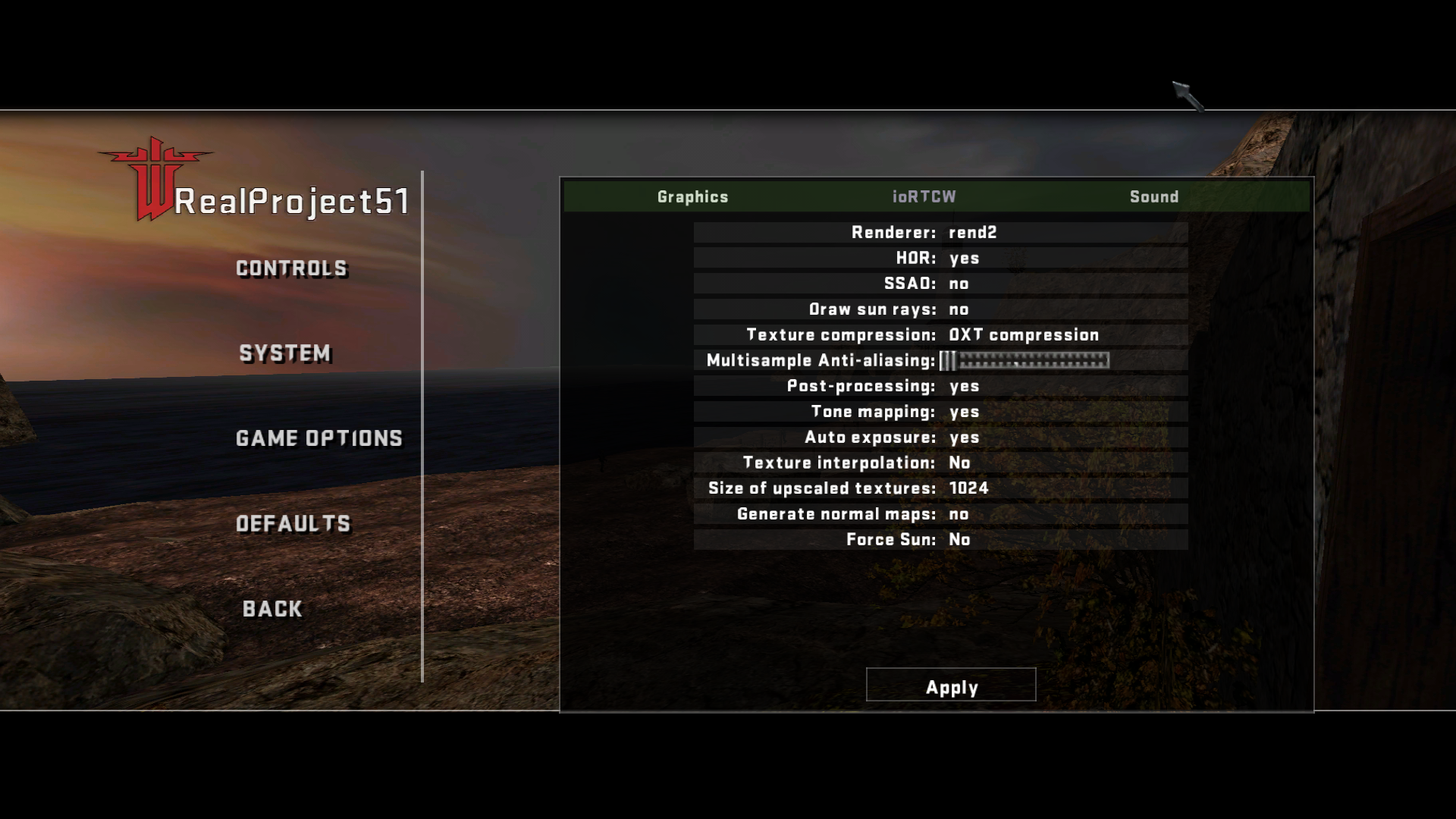 There are many other new features and weapons on the way too, you can find a detailed news update on this by visiting WolfETPlayer on the "Mod Data Base" website. Just click the link below:
WolfETPlayer on ModDB HERE
We'll keep you updated with all the new "RealRtCW" updates as we get them. In the meantime, enjoy the new sten gun video:
---
| | |
| --- | --- |
| Newsposter: Motorhead | (0) |
= Return to Castle Wolfenstein =
= Vendetta 2 - Demo Version =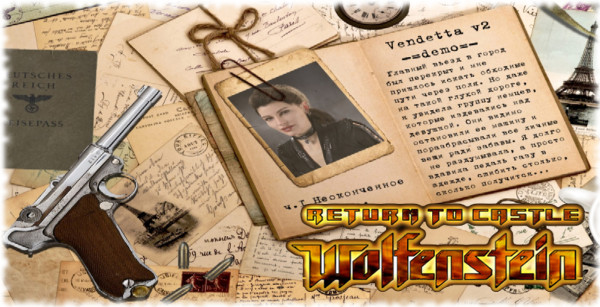 Yo$hik has released a demo version of his "Return to Castle Wolfenstein" singleplayer addon mission, "Vendetta 2". This 3-map adventure, although still a work in progress, has made superb progress already and it has been a real pleasure to test it.
Hopefully, after this successful demo version, Yo$hik will continue his work on this superb project and our "RtCW" Community will get to play this singleplayer mission in its entirety. In the meantime, download and enjoy these excellent maps.
Screenshots:
Download the demo version HERE
Yo$hik on ModDB HERE
Yo$hik on Youtube HERE
Source - RonboyProductions - Ronboy
---
Newsposter: Motorhead
zuletzt geändert am 04.10.2017 - 17:24 Uhr
(0)
= Return to Castle Wolfenstein =
= ioRtCW Multiplayer installer with RtCW Venom Mod =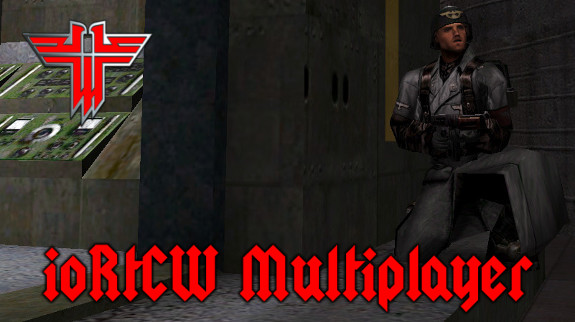 This is a brand new "Return to Castle Wolfenstein" multiplayer installer, created by ETc|Jay of the Extreme Terror Clan, which installs an HD version of the multiplayer game, including all the HD weapons, uniforms and textures from "RtCW Venom Mod", created by Hellbaron89.
The ETc|Clan has a new "RtCW MP" server up and running for us all to test this excellent new addition to the game we all love so much. The new server appears in the "RtCW MP" serverlist. However, if you want to join it quickly, just connect via this "ip" address:
/connect clan-etc.de:27990
This installation also contains lots of the most popular custom maps and has vastly superior download speeds, when connecting to an "ioRtCW" server. HD screen resolutions and widescreen mode are now available too.
Screenshots - Superb RtCW MP memories, now in HD
You DO NOT need a copy of "Return to Castle Wolfenstein" in order to play "ioRtCW MP". This version doesn't contain the singleplayer version of the game. If you want the whole game you must purchase it:
Return to Castle Wolfenstein on "Steam" HERE
Thanks & Credits:
MAN-AT-ARMS and his "ioRtCW" team - website HERE
Hellbaron89, creator of "RtCW Venom Mod" - ModDB Channel HERE
Download the new "ioRtCW MP" installer HERE
Extreme Terror Clan website HERE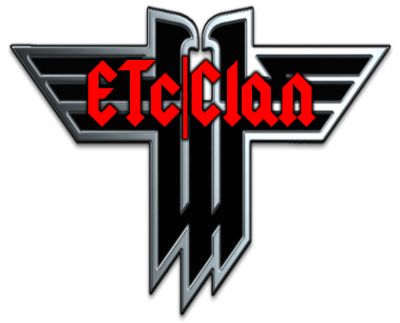 ---
| | |
| --- | --- |
| Newsposter: Motorhead | (0) |