Login
Site
Scripts
Search on page
Last forum posts
Filebase
Other
Wolfmap R.I.P.
Advertising
= Return to Castle Wolfenstein Multiplayer =
= Winter Storm League 6v6 - Groupstage Week 3 =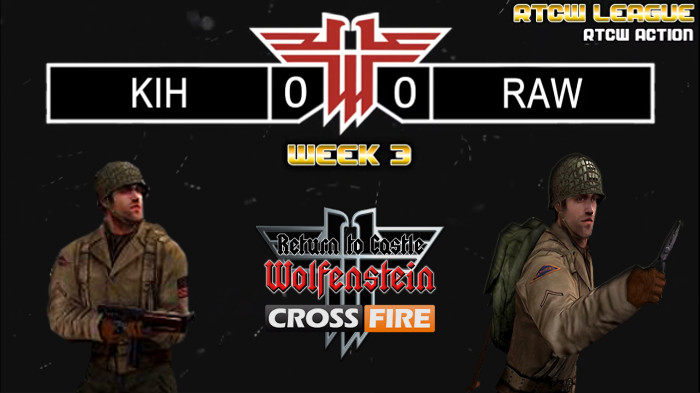 It's week three of the 'RtCW Winter Storm 2020' tournament and more vital league points are up for grabs. This week the matches featured are FF versus OMG and KiH versus RAW. We have MerlinatoR providing the official shoutcast and many thanks to Homie from 'Crossfire' for the superb video highlights.
The official Crossfire website HERE
MerlinatoR's official Twitch channel HERE
Homie on Youtube HERE
---
Newsposter: Motorhead
zuletzt geändert am 16.04.2020 - 14:53 Uhr
(0)
= Wolfenstein: Enemy Territory =
= Dingenskirchen B7 =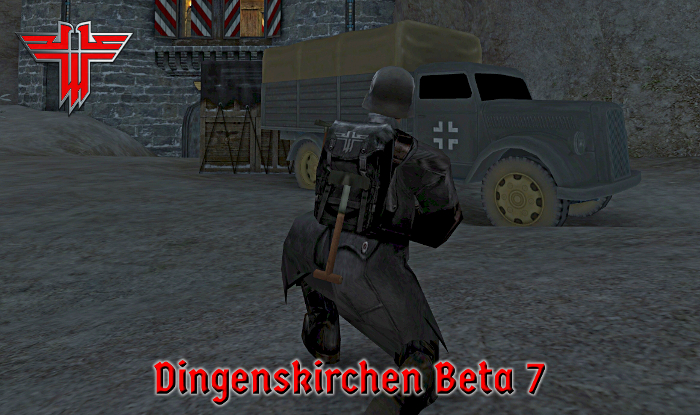 This is the latest release of the 'Dingenskirchen' map for 'Wolfenstein: Enemy Territory', which originally began as a collaboration between Phisherman and Kemon.
-----Story-----
December 1944: Allied forces threaten to cross the Siegfried Line and advance into Germany. In a strategy meeting in an Eifel castle, German Armed Forces High Command has worked out plans on how to repel the invaders. Allied Intelligence wants these plans destroyed before they can be distributed to the front line.
A note to 'Return to Castle Wolfenstein' fans:
Unlike the previous releases of the map, this is a heavily consored version which has had all the authentic and historically accurate World War 2 imagery removed from it and therefore resembles a standard 'Wolfenstein: Enemy Territory' map, rather than a tribute to 'Return to Castle Wolfenstein'.
If you want the uncensored and historically accurate version of 'Dingenskirchen' please download the previous versions instead.
Screenshots:
Download the beta 7 version HERE
Source - ModDB - Kemon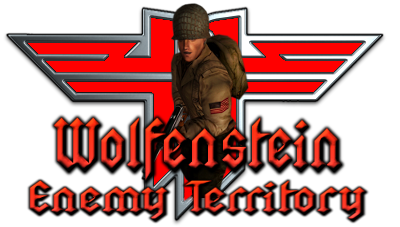 ---
| | |
| --- | --- |
| Newsposter: Motorhead | (0) |
= Wolfenstein: Enemy Territory =
= etl:Frostbite version 7 =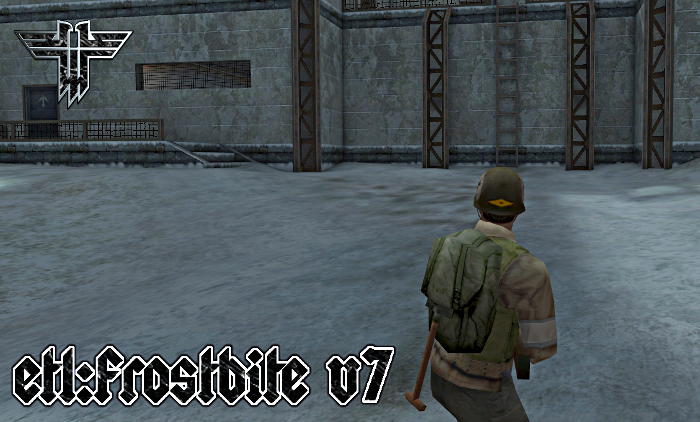 This map is an overhaul of the original Frostbite map, created by Moonkey. As part of the ET: Legacy asset creation effort certain maps are being overhauled. Those maps have been selected for their stable gameplay even in a competitive environment.
-----Changelog-----
to last version:
• Added missing crates
• Simplified clip placement for better navigation
• Overhauled general lighting
• Improved colour coding of different areas inside the facility

to original:
• The player is now able to stop and revert Storage Wall movement by activating the button again.
• Alarm now also sounds when the Service Door has been dynamited before the Storage Wall and Main Door.
• Structural mesh and VIS blocking has been improved
• Visual changes have been made
Screenshots:
Download the new version HERE
Source - Enemy Territory Stuff - Kate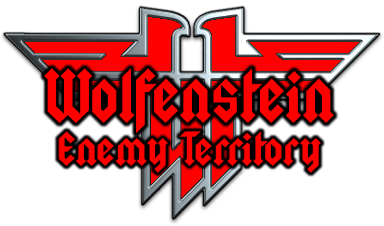 ---
| | |
| --- | --- |
| Newsposter: Motorhead | (0) |