Login
Site
Scripts
Search on page
Last forum posts
Filebase
Other
Wolfmap R.I.P.
Advertising
= Return to Castle Wolfenstein =
= RtCW Heidelberg =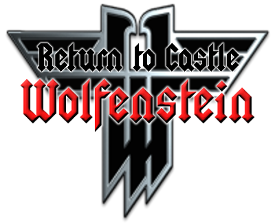 This video presentation is a sneak preview of Dialog's new stealth map for "Return to Castle Wolfenstein" singleplayer, entitled, "RtCW Heidelberg".
Another great creation from the very talented map-maker.
 
---
| | |
| --- | --- |
| Newsposter: Motorhead | (0) |
= Wolfenstein: Enemy Territory =
= ET: Legacy - version 2.76 =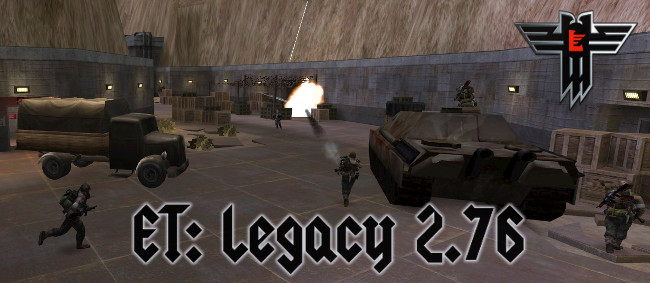 Dear Wolf: ET Community, we hope all of you have thoroughly enjoyed your Christmas break and have endured a pleasant start into 2019. I'm sure most of you have gained a few pounds from all the delicious Christmas food and are trying to cut it down but before you get up and start jogging around we ask that you hold onto your seats a little longer as we've got one more present for you! It's been a while since our last release, but today's the day! - ET: Legacy team
What's new? :
* VM_Create on UI error is resolved so no more manual work-arounds are necessary.
* Bayesian skill rating is implemented allowing for global comparison of skill among players.
* WolfAdmin is now the default game manager, providing many useful admin commands.
* Our own master server is up and running, so even if id master goes down you're good to go.
* Renderer2 + assets will be available in a bit, bringing you the best graphics for ET yet (experimental).
Full changelog HERE
Screenshots:
Download ET: Legacy 32-bit for windows HERE
Download ET: Legacy Mac OS X 64-bit HERE
Download ET: Legacy Linux 32-bit and 64-bit HERE
ET: Legacy website HERE
Source - Splatterladder - KeMoN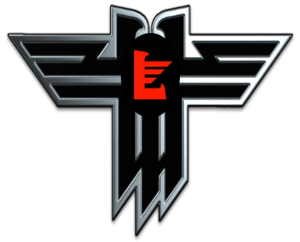 ---
| | |
| --- | --- |
| Newsposter: Motorhead | (0) |
= Wolfenstein: Enemy Territory =
= Fan Survey =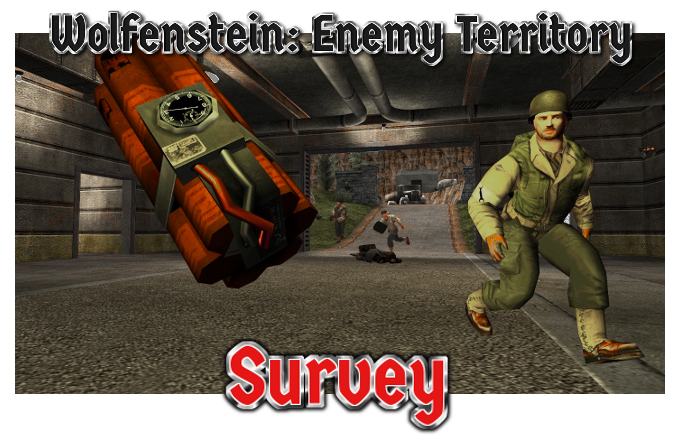 Splatterladder member, Scoofii, is very interested in organising "Wolfenstein: Enemy Territory" events for our community. In order to gauge "Wolf: ET" fans' opinions and ideas, he's created a very interesting survey for us all to take part in.

Do you want to have your say on the future of creating "Wolfenstein: Enemy Territory" events for our community to take part in? Then, please, click the link and answer a few questions on how you feel about various things related to our beloved World War 2 FPS.

Scoofii's Wolf: ET survey HERE

Source - Splatterladder - Scoofii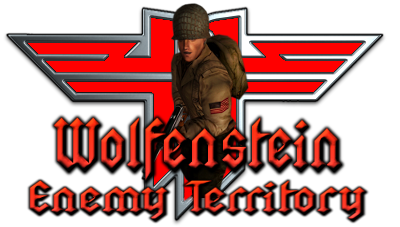 ---
Newsposter: Motorhead
zuletzt geändert am 11.01.2019 - 22:47 Uhr
(0)