Login
Site
Scripts
Search on page
Last forum posts
Filebase
Other
Wolfmap R.I.P.
Advertising
= Wolfenstein: Enemy Territory Remake =
= Enemy Territory II =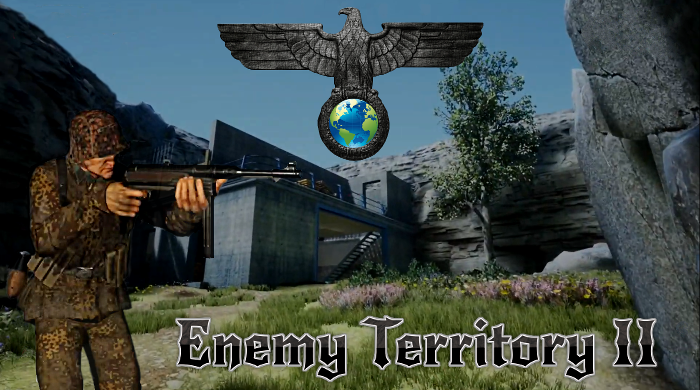 Gert, from the 'Enemy Territory II' devteam, has released a new video update on the progress of their project to date and as we can see from the new video a great deal has been achieved.
Changelog:
• adjusted weapon spread similar to Wolf:ET
• adjusted movement speed and restrictions
• changed player and weapon models
• added and changed weapon sounds
• removing aim down sights
• changed weapons damage
• changed sprint to all directions
• changed the characters ability to shoot/throw while sprinting
• changed sprint animation
• added and changed hitsounds
• changed team names and icons in Lobby and on HUD
• changed icons in kill feed
• worked out a prone system and removed common bugs (speed, camera angle, collision, no lean and jump while proned)
• re-attached aim down sight for sniper and removed common bugs (scope out when sprint etc)
• aim down sights works on toggle, not hold
• changed lean system: adjusted the angle, lean canceled when moving, lean works on hold, cant shoot while leaning
• Supply light changes
• Supply spawn fixes
• and many more
Enemy Territory II on Instagram HERE
The official Youtube channel HERE
---
Newsposter: Motorhead
zuletzt geändert am 28.04.2020 - 19:04 Uhr
(0)
= Return to Castle Wolfenstein Multiplayer =
= Winter Storm League 6v6 - Groupstage Week 8 =
The frag action continues in the '2020 Winter Storm League' with week 8 featuring the battles between 'NA' versus 'DHS' and 'FF' versus ROZ'. MerlinatoR provides us with the official shoutcast and Homie from 'Crossfire' gives us all the video highlights via his 'Youtube' channel.
Official Crossfire website HERE
MerlinatoR's official Twitch channel HERE
Homie on Youtube HERE
---
| | |
| --- | --- |
| Newsposter: Motorhead | (0) |
= Wolfenstein: Enemy Territory =
= etl:Frostbite version 9 =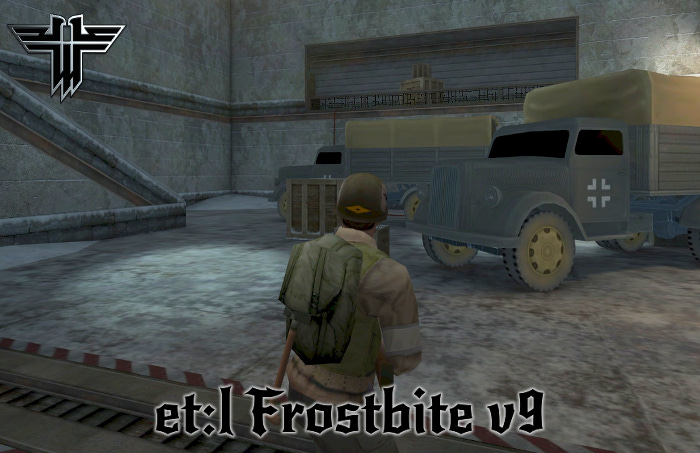 The 'ET:Legacy' devteam have released an updated version of the classic map, 'Frostbite'.
-----Changelog-----
to last version:
• Removed rogue clip at office entrance.
• Changed catwalk in warehouse from `clipweapon` to `clip`. It is now permeable for weapons.
• Simplified collision of machines at side entrance.
• Added player clips to various shelves, pipes and doorways.
• Fixed one alarm speaker not being named correctly.
• Added a trickjump coming from warehouse, jumping onto box, onto truck into green passage. Disabled by default. Can be activated through mapscript. (deactivate line: setstate courtyard_TJ_box invisible)
• Removed collision of blackboards.
• Increased amount of shared files with other ET: Legacy overhauls to decrease filesize once they are shipped together.

to original:
• The player is now able to stop and revert Storage Wall movement by activating the button again.
• Alarm now also sounds when the Service Door has been dynamited before the Storage Wall and Main Door.
• Structural mesh and VIS blocking has been improved
• Visual changes have been made
Screenshots:
Download the new version HERE
Source - ModDB - ETLegacy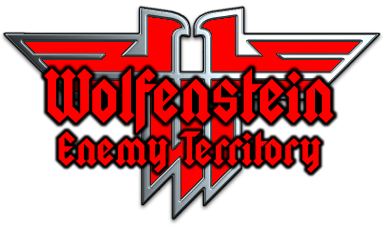 ---
Newsposter: Motorhead
zuletzt geändert am 27.04.2020 - 15:40 Uhr
(0)