Login
Site
Scripts
Search on page
Last forum posts
Filebase
Other
Wolfmap R.I.P.
Advertising
RtCW 2020 Winter Storm - Week 4
= Return to Castle Wolfenstein Multiplayer =
= Winter Storm League 6v6 - Groupstage Week 4 =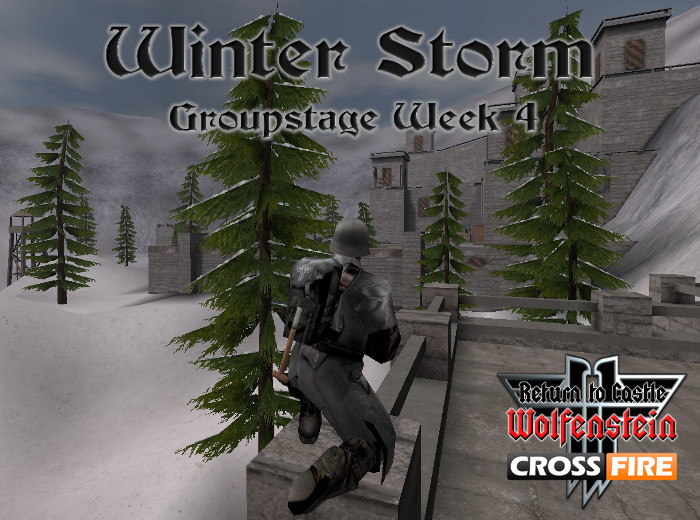 It's week four of the 'RtCW Winter Storm 2020' tournament and at this stage in the frag action 'every point is a prisoner'. This week we see the battles between ROZ versus Trinity and KiH versus DHS.
Many thanks to MerlinatoR for the shoutcast and to Homie from 'Crossfire' for the excellent video highlights.
The official Crossfire website HERE
MerlinatoR's official Twitch channel HERE
Homie on Youtube HERE
«back
Comments for RtCW 2020 Winter Storm - Week 4
No comments
« back