Login
Site
Scripts
Search on page
Last forum posts
Filebase
Other
Wolfmap R.I.P.
Advertising
etl:Frostbite v8
= Wolfenstein: Enemy Territory =
= etl:Frostbite version 8 =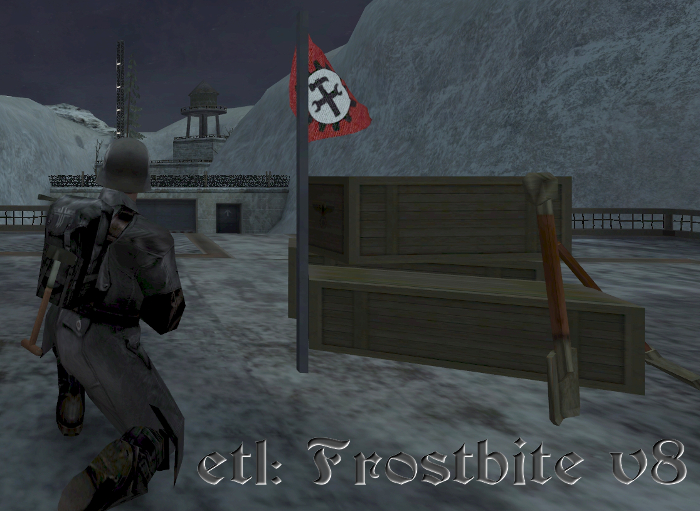 The 'ET:Legacy' team have released a quick update for their 'Frostbite' remake, due to a map-crash bug that occasionally happened at the end of the map in version 7.
-----Changelog-----
to last version:
• Fixed crash on timelimit hit, due to unassigned Axis intermission camera.
• Improved clips for various stairs to prevent bobbing effect.
• Removed collision from cables/ropes at wooden stack outside the main entrance.
• Clipped window at main entrance.
• Deepened the niche at Axis spawn with broken cabinet to have same size as original Forstbite.
• Added working cabinets to niche mentioned above that server admins can enable with map script. (Was also in original Frostbite for LMS)
• Added detail to empty walled-off areas.
• Added sky portal.
• Changed dynamic storage_wall lights to re-use existing shaders.
to original:
• The player is now able to stop and revert Storage Wall movement by activating the button again.
• Alarm now also sounds when the Service Door has been dynamited before the Storage Wall and Main Door.
• Structural mesh and VIS blocking has been improved
• Visual changes have been made
Screenshots:
Download the new version HERE
Source - ModDB - ETLegacy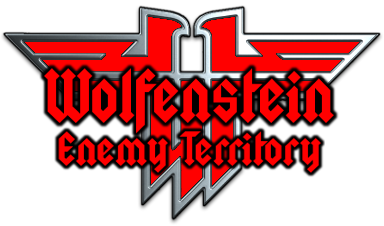 «back
Comments for etl:Frostbite v8
No comments
« back