Login
Site
Scripts
Search on page
Last forum posts
Filebase
Other
Wolfmap R.I.P.
Advertising
Facets of Reality
= Return to Castle Wolfenstein Tribute =
= Facets of Reality =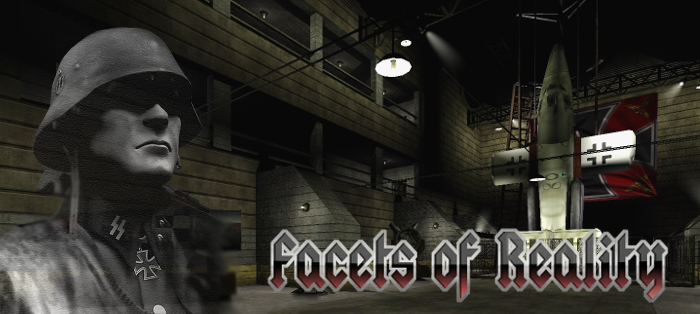 A treat for all 'Return to Castle Wolfenstein' fans as Wolfetplayer, the creator of the excellent 'RtCW' modification 'RealRtCW, releases a remastered version of the 'DOOM 3' mod, 'Facets of Reality'. This mod features many similarities to our 'RtCW SP' adventure, especially in respects to environments and enemies.
Part one, entitled 'The Mummy', will remind 'RtCW' fans of fighting through the deadly crypts of Castle Wolfenstein, where the vicious Olaric and hordes of zombies lie in wait to kill all who venture there.
Part two, entitled 'Waffen SS', will most definitely bring back memories of the exciting close-quarters combat in epic singleplayer missions such as 'Bombed Factory' and 'Special Weapons Facility', where the elite Waffen SS Stormtoopers are on patrol.
Storyline:
You're a UAC Marine from the year 2038, your spacecraft has cash-landed due to entering a mysterious timeloop and you now find yourself lost in the Egyptian sands. You are very much on your own and must rely on your experience as a battle-hardened veteran to help you solve the ancient secrets of this place and escape this long-forgotten curse.
Screenshots:
Thanks to:
- The original mod creators (unknown)
- AidenDemon - Saved this mod and uploaded it to ModDB
- Cverdzislav - Absolute HD Mod
Download the new adventures HERE
Please note:
You don't need a copy of the original game to play this mod, this is a 'Standalone' version, therefore, all you have to do is download it, unzip it and play it.
Wolfetplayer on Youtube HERE
Source - ModDB - Wolfetplayer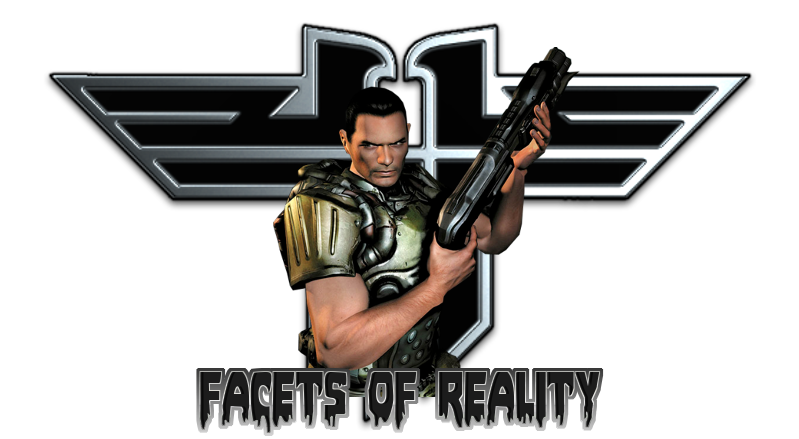 «back
Comments for Facets of Reality
No comments
« back