Login
Site
Scripts
Search on page
Last forum posts
Filebase
Other
Wolfmap R.I.P.
Advertising
Castle Blackwood
= Wolfenstein: Enemy Territory =
= Castle Blackwood B2 =

This new map for "Wolfenstein: Enemy Territory" has been created by Macchute.
Storyline:
Castle Blackwood, located in the Black Forest, has been used as an important headquarters during the war. It's the late afternoon of May 2nd 1945 and General Kartoffel, (Germany), has decided to make an attempt to retake the castle and destroy all the information located there pertaining to the Waffen SS High Command.
Screenshots:
Download the new map HERE
Source - "Reddit"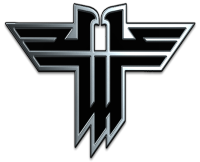 «back
Comments for Castle Blackwood
No comments
« back