Login
Site
Scripts
Search on page
Last forum posts
Filebase
Other
Wolfmap R.I.P.
Advertising
ET: Legacy - Skill Rating
= ET: Legacy - Skill Rating =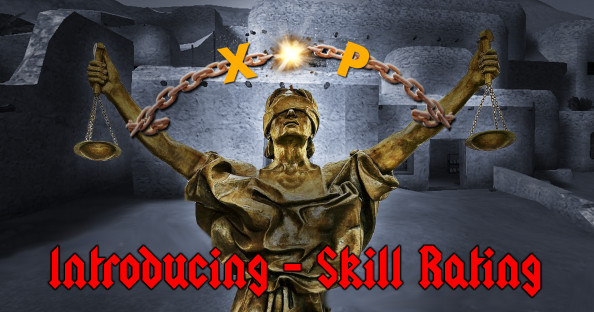 _____________________________________________________________
Starting from the next 2.76 release, only the "XP" earned in the current map or campaign will be displayed.
The Skill Rating has been gradually implemented in the past Legacy release, with the final version being currently tested on our official test server.
Connect now to etlegacy.com to have a preview of the system!
_____________________________________________________________
The idea is simple:
Skill Rating is a new, proven metric that can be used to compare skill of players over time. As FPS require skills in multiple areas like reflex, planning, tactical analysis or teamwork, with the relative importance of these skills depending on the map, game mode, player roles or team compositions, a skill rating can be defined as a measure of "all parameters of a player that help his team to win" and calculated using a statistical approach.

The idea of using statistics to estimate the skill of players isn't new. ETPub implements such a metric with its "Player Rating" that gives a normalized skill score. However, "Skill Rating" of Legacy mod is modeled after TrueSkill, a more modern algorithm that has been developed by MicroSoft for its XBox matching service.

• It has many advantages over the ETPub's PR, and is very well documented.
• It has been extended to take map bias into account.
• Ranks will also be adjusted to reflect the rating of the player, instead of reflecting the skill levels and XPs.

The better you perform the faster you'll rank up. However beware, several 'bad' matches and you might lose a rank again.

What is Skill Rating?
It is a value between 0 and 50 assigned to each player. It represents its ability to help his team to win the map. Rating will be updated after each map played at intermission. New players will have a rating of 0, and it will increase over time. The rating value determined by using the strength of the team, time played in each team and the map. The performance of disconnected players is taken into account.

What do I need to do to have a good Skill Rating?
Do whatever is necessary to win the map.

What are the percentage numbers displayed on scoreboard (using double Tab)?
The first value represent the real time estimate of each team winning the map, while the second is the map bias.

The numbers show that the current game is unbalanced!
The rating system takes balance into account when updating rating. It is thus "fair" to lose an unbalanced map. Winning a map against a much weaker team will not increase your rating much, but losing against a weaker team will make your rating drop sharply. Conversely, to increase your rating quickly, join the weaker team and win as an underdog!
More information on ET: Legacy Skill Rating HERE
ET: Legacy website HERE
Source - SplashDamage - KeMoN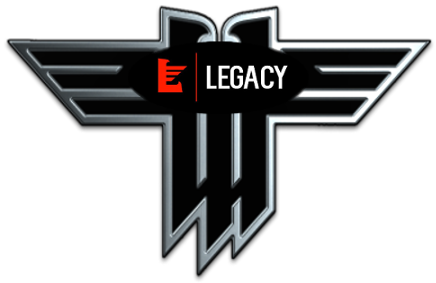 «back
Comments for ET: Legacy - Skill Rating
No comments
« back