Login
Site
Scripts
Search on page
Last forum posts
Filebase
Other
Wolfmap R.I.P.
Advertising
Mountain Pass - Beta 3
= Mountain Pass - Beta 3 =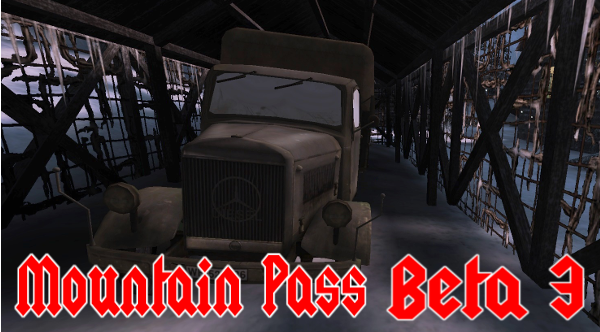 This is the latest release of "Mountain Pass", created by Devils Right Hand.
= Storyline
The Axis forces have hidden an enormous stash of gold and priceless artwork in old, abandoned mines, somewhere in the mountains. The Allies have been unable to locate this stash, however, Allied HQ received intel that secret documents, pertaining to the whereabouts of this stash, are located in a nearby mountain village.
The Allied squad must locate and infiltrate this village, steal the top secret documents, steal a truck and make their escape back to Allied HQ.
= Screenshots
Download the new version HERE
Source - Splashdamage - Devils Right Hand
«back
Comments for Mountain Pass - Beta 3
No comments
« back