Login
Site
Scripts
Search on page
Last forum posts
Filebase
Other
Wolfmap R.I.P.
Advertising

---
ET-Map: 2 Guns (Final)
11.05.2007 : 23:03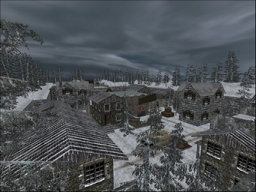 ~ Download ~
Vous devez posez les caisses d'or qui se trouvent devant votre spawn dans le camion qui est en dessus du spawn de votre ennemi. Pour y acceder vous devez utiliser l'un des deux canons au centre de la map.
You must pose the gold cases which are in front of your spawn in the truck which is in top of the spawn of your enemy. To reach it you must use one of the two guns in the center of the map.
Sie müßen die Goldkisten aus dem Lastwagen stehlen der sich vor dem Spawn des Gegners befindet. Um dorthin zu gelangen, müßen Sie eine der zwei Kanonen im Zentrum der Map benutzen.
Enemy Territory Stuff
| Servers running this Map