Login
Site
Scripts
Search on page
Last forum posts
Filebase
Other
Wolfmap R.I.P.
Advertising

---
RtCW-SP-Map: The Rate is more than Life
24.03.2007 : 18:00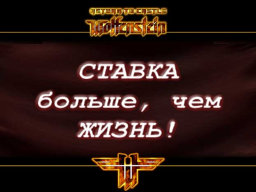 ~ Download ~
1. This addon has five levels and in the last level, you need to move quickly, because you have a time to complete.
2. For original characters language, delete the file "sp_trimtl_eng.pk3" in folder trimtl.
3. To play original last level, delete the file "sp_trimtl_map5.pk3".
Timegate