Login
Site
Scripts
Search on page
Last forum posts
Filebase
Other
Wolfmap R.I.P.
Advertising

---
RtCW-SP-Mission: Operation Trondheim (Pt. 3)
01.01.2007 : 16:37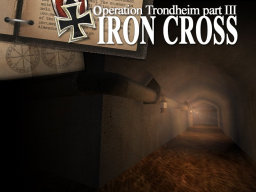 ~ Download ~
Part 3: IRON CROSS
1. Make a backup of the files mentioned below of the original RTCW game, because they will be substituted:
a) cgamex86.dll
b) qagamex86.dll
2. Unzip all files to RTCW directory
3. Play the addon with shortcut "Iron Cross.ink"
4. After you finish the addon, replace the "files.dll" in your original game.

Download Part 1 and 2 here:
--> Operation Trondheim (Pt. 1+2)
PlanetPhillip