Login
Site
Scripts
Search on page
Last forum posts
Filebase
Other
Wolfmap R.I.P.
Advertising

---
The FalX Tournaments
24.11.2010 : 01:45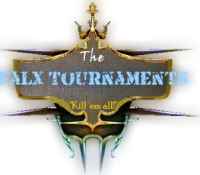 The FalX& Tournaments, a free and automated place, where it can be organised tournaments and "robin rounds" leagues.
FalX& Clan will dedicate for everyone who are interested, this online utility where you can organize private clan tournaments or between clans.
The requirements necessary for private or public tournaments are:
a request for admin
to mention what clan for
one admin per clan
to be serious
time for this
to invite the competitors
Otherwise everything is easy and automated. The accepted admins for this site will keep in touch with the super admin for registration and help. (private mesaging for admin)
Link: www.falxleagues.netpred4to5 via PM