Login
Site
Scripts
Search on page
Last forum posts
Filebase
Other
Wolfmap R.I.P.
Advertising

---
~ StockenfelS: The last ET song v2 ~
30.05.2010 : 16:25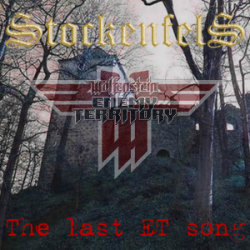 This is the second version of 'The last ET song' made by
Stockenfels
.
For this reworked version he used another rhythm guitar, the refrain is played a bit different and the whole song is new dubbed to archive a maximum of sound quality.
The video was made as tribute to TGS.HA$$ who died last year in a car crash - Rest in peace.

Download:
--> The last ET song v2 (english & german version)
--> The last ET song v2 (video, german version)
--> The last ET song v2 @ YouTube
If you're interested in the previous songs he made for ET, download them here:
--> Enemy Territory Song
--> Enemy Territory Song v2
--> ET forever
--> The last ET song
For more music, visit his homepage: Stockenfels.com