Login
Site
Scripts
Search on page
Last forum posts
Filebase
Other
Wolfmap R.I.P.
Advertising

---
ET-Map: Sottevast PE (Final)
10.05.2010 : 00:36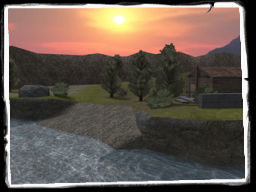 ~ Download ~
An Axis V2 missile project has been advancing in a silo facility called Sottevast. Allied spies have discovered an attack is about to be launched from this secret silo, and a small team of elite soldiers were mobilized to prevent the launch.
Additonal pk3:
The additional pk3 contains a ETpro mapscript. Works only with ETpro, NQ, and other mods wich are compatible.
Added Health and Ammo Cabinets to Command Post
Added Health and Ammo Cabinets and MG Nest to Side Bunker
Added Neutral Command Post to Bunker near Forward Bunker
Added Model for delivered Objective
Added Secondary Map Objective: Allies need to blow up the V2 Rocket
Fixed Tunnel Barrier appearance when under construction
Changes:
Based on Beta 3b
Added tracemap
Removed all unnecessary files from the pk3
Fixed mapscript
Fixed spelling errors
Reworked command map
New levelshot
Sottevast is now shown on the right place in the command map
Retextured the map in near every aspect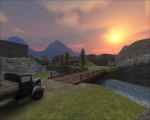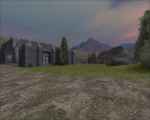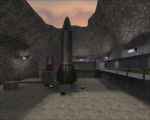 Etch via E-Mail
| Servers running this Map