Login
Site
Scripts
Search on page
Last forum posts
Filebase
Other
Wolfmap R.I.P.
Advertising

---
ET-Music: VPL - LAN Party Ahoy!
11.04.2010 : 15:48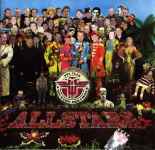 "Most of these songs were recorded a few years ago when VPL were at the peak of their ET Playing days, a few were released to ET sites at the time, but not together as a Wonderful Album!
All tracks by VPL|Errol (errol flynn / irdle) who is now in retirement.
Enjoy!" ~fattakin

Download:
--> VPL - LAN Party Ahoy!
Songlist:
1. Bolthole (new)
2. One (hard Day in the Oasis)
3. Out of control (Mix 1)
4. This Road is closed
5. RIP Carnage
6. Hold your Fire
7. Beautiful Man (new)
8. VPL Bhoys (new)
SplashDamage