Login
Site
Scripts
Search on page
Last forum posts
Filebase
Other
Wolfmap R.I.P.
Advertising

---
ET-Mappack: X-Mas-Maps
07.12.2009 : 00:21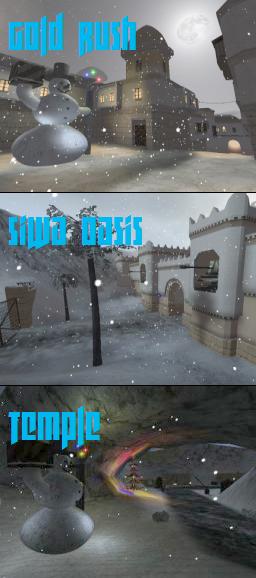 ~ Download ~
X-Mas Map Pack

This pack is made for christmas to have a nice feeling with these days.

Maps in this pack are:
+ UJE_Oasis_xmas
+ UJE_goldrush
+ UJE_temple_xmas

If you use these mappack then I hope you have fun with it.

Thanks to all original makers of these maps and for making these .maps public.
Also thanks to all model makers like ischbinz and Berzerkr for textures.
Keep the game alive guys and girls.

Greetz and a mery christmas from the UJE-Clan.

Textures may be changed if you like.
Niek via MSN