Login
Site
Scripts
Search on page
Last forum posts
Filebase
Other
Wolfmap R.I.P.
Advertising

---
ET-Map: Supply Night (Final)
19.01.2009 : 12:40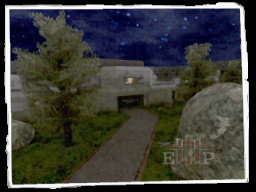 ~ Download ~
Allied intelligence has discovered that the Axis forces are temporarily storing a large shipment of gold at a supply depot near the German border. The Allies have to drive a truck into the supply depot to steal the big ass crate of gold using a crane. The Axis have to defend the Depot and protect the gold till the end of aggression.
Added/changed:
map's lighting (the night theme)
truck has the health bar (it's destructible/repairable now)
the truck stops few metres away from the gates
MG42 bunker & tunnel's entrance
new, modified from supply3 piece of bunker in the base
2 glass windows in the base, near crane controls (undestroyable)
ammo/hp cabinets (axis base)
spawn protections over the sky - (off by default)
some door & window frames are wider
mine protection (can't arm a landmine near allies' primary spawn)
more spawns (better possitions up to 28 vs 28)
clock is set to 20 minutes
new textures
more clipping
corona lighting (except tunnels)
and many small things...
Fixes:
the broken-for-artillery roof in axis' supply depot
scripting (details in the .script file)
gold's loading process (pure animation)