Login
Site
Scripts
Search on page
Last forum posts
Filebase
Other
Wolfmap R.I.P.
Advertising

---
ET-Minimod: Vietnam-Mod - NQ
24.11.2008 : 12:21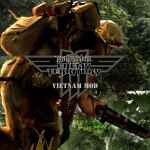 Again a new mod for No Quarter made by
pisherman
. This time the scenario is set to the war in Vietnam. Because of the larger filesize the mod is splited into three pk3's (one pk3 for the Vietnam-Style, two additional soundpacks, one for weaponsounds and one adds new voicechats), so you can choose what you want on your server. As small bonus every pk3 works stand-alone.
Please take a look into the readme for closer information.
Download:
--> Vietnam-Mod (No Quarter)