Login
Site
Scripts
Search on page
Last forum posts
Filebase
Other
Wolfmap R.I.P.
Advertising

---
ETpro: Location Names
05.10.2008 : 17:51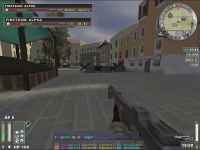 This location names pack is provided by
antman
and it includes location name databases to more than 300 maps at the moment. Just unzip the all_locations.zip to your etpro folder and you don't need to worry about anything else.
"You can freely use these files and distribute them as long as the original author is mentioned. If you have any questions, feel free to ask me. My contact information can be found on the contacts page of my website, antman.info"
~antman
Download:
--> Location Names
Supported mods:
ETpro 3.x.x
Jaymod 2.x.x
NQ 1.x.x
ETpub 0.9.0 Nightly
Molotov
via PM