Login
Site
Scripts
Search on page
Last forum posts
Filebase
Other
Wolfmap R.I.P.
Advertising

---
ET-Map: Sands of Time (Beta 2 / Fix)
17.08.2008 : 16:02
The mapscript fixes a place where a player can see through a wall, and gain a unfair advantage. ~
peyote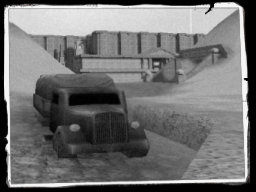 ~ Download ~
The Axis war machine is running out of money to keep there war effort going, they have heard of a ancient temple that has a stash of gold that could keep the war going for years, allied intelligence has picked up the information thru informants and have started to secure the area.
peyote's file collection
|
Servers running this Map