Login
Site
Scripts
Search on page
Last forum posts
Filebase
Other
Wolfmap R.I.P.
Advertising

---
ET-Prefab: Poster Prefab
12.01.2008 : 17:11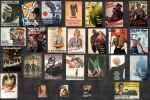 This is a modified and easily censored form of pictures and posters.
The textures can be used directly in the GTK Radiant.
Image manipulation by Sid
Shaderscripting by Etch

Download:
--> Poster Prefab
How to use:
copy the folders "scripts" and "textures" in your etmain folder
open the file shaderlist.txt in a text editor and insert the entry "prop_wall"
start the Radiant and select in the menu "Textures" the entry "prop_wall"
Etch via E-Mail