Login
Site
Scripts
Search on page
Last forum posts
Filebase
Other
Wolfmap R.I.P.
Advertising
Willkommen - Welcome - powitanie - welkom - Š"Š¾Š±Ń€Š¾ ŠæŠ¾Š¶Š°Š»Š¾Š²Š°Ń'ŃŒ - bienvenue - benvenuto
Wir laden ein - Samstag dem 03.09.2016 ab 20.00 Uhr
We invite - Saturday 03.09.2016 from 20.00 o'clock
ŠœŃ‹ ŠæрŠøŠ³Š»Š°ŃˆŠ°ŠµŠ¼ - Š"уŠ±Š±Š¾Ń'Š° 03.09.2016 с 20.00 ч
Nous invitons - Samedi 03.09.2016 à partir de 20.00 heures
Invitiamo - Sabat 03.09.2016 a partire da 20.00
Wij nodigen - 2016/09/03 zaterdag om 20.00 uur
Zapraszamy - Sobota 03.09.2016 o godzinie 20.00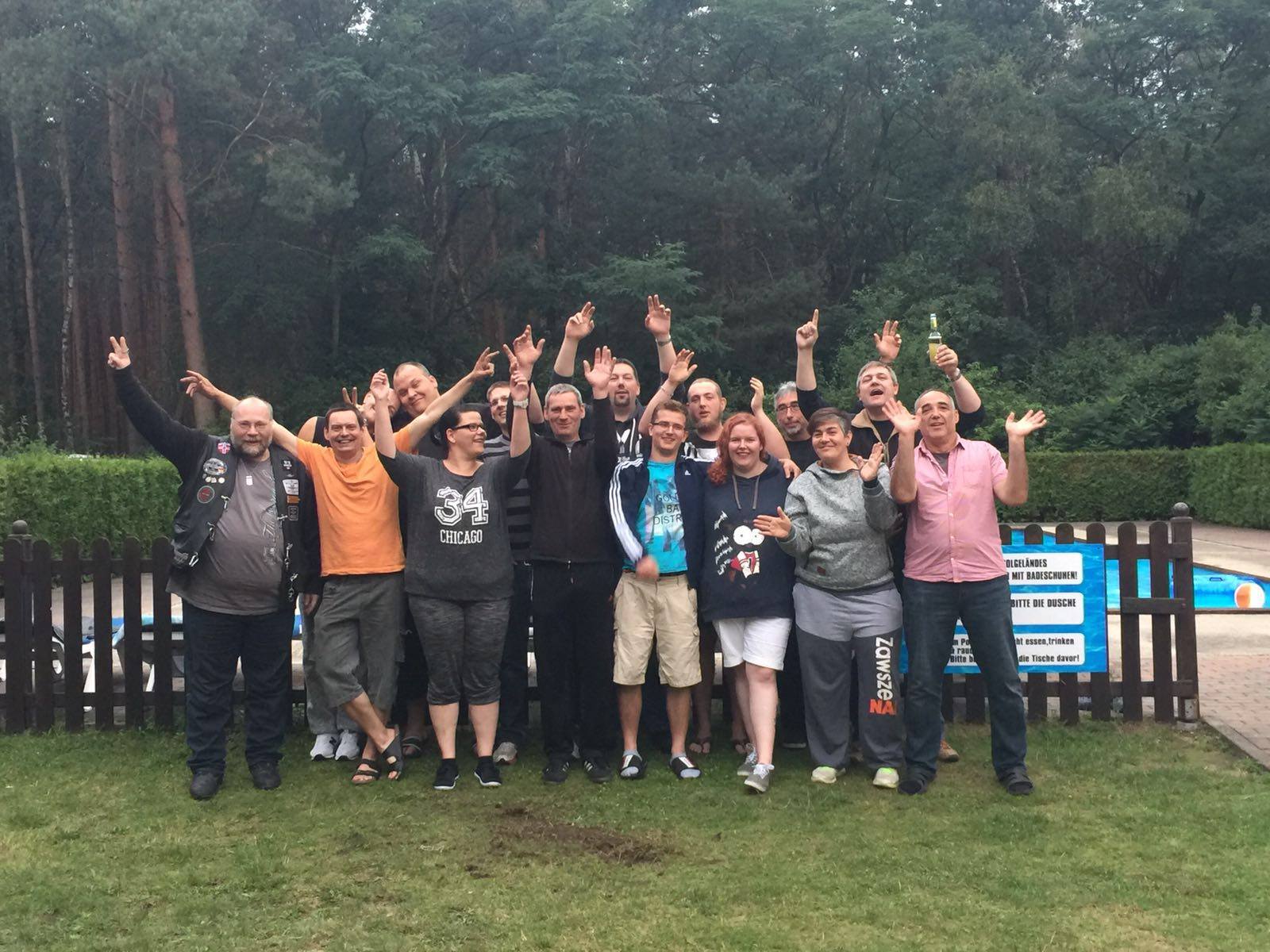 Source: DSK-ET
---
Newsposter: StoerFaktoR
zuletzt geändert am 31.08.2016 - 12:44 Uhr von Motorhead
(0)
= Return to Castle Wolfenstein Venom Mod =
= Version 4.8 =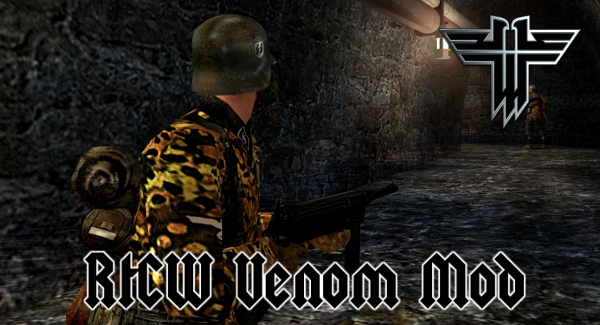 This is Hellbaron's latest release of RtCW Venom Mod, the latest patch to fix the water effect for the lake in the "Forest" level is aleady included in this download.
- What's New -
# Fixed the A.I. in the maps, "Escape 1", "Escape 2", Crypt 2" and "Forest".
# Better glass surfaces and reworked shaders
# Reflective decals
# Better textures for grenades, the Tesla gun and MP40
# New effects for Warrior zombies
# New texture for the Snooper rifle created by Schiff, now with reflections
# Less hard drive space required than in previous versions
# Added "autoexec" files for classic/tweaked advanced settings
- Screenshots
Download the new version HERE
Hellbaron on ModDB HERE
Source - RonboyProductions - Ronboy
---
Newsposter: Motorhead
zuletzt geändert am 25.08.2016 - 16:03 Uhr
(0)
= The Dark Army Uprising =
= Latest News Update =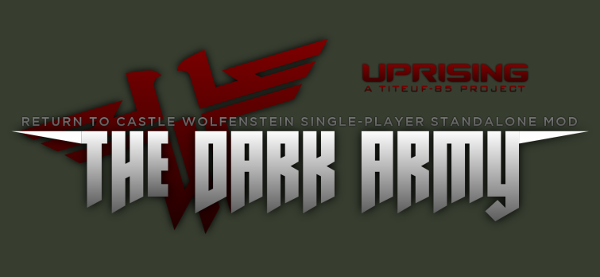 More than three years since it's announcement, seven months after its first Microsoft Windows release, the Return to Castle Wolfenstein modification has been reworked in order to match RtCW fans' (rather high) expectations. However, one issue was still being faced during said rework, a new engine had to be found that could handle some of the promised exclusive features, with the intention to ultimately have a choice to download this modification as an add-on or as a "standalone" project, (as originally intended).
Last month, TITEUF was contacted by Russian developer, WolfETPlayer, concerning the now-released engine modification, "RealRtCW", (which is based on the famous engine patch 1.42d made by Knightmare), who asked TITEUF for his agreement to use the "Remade Weapons/Additional Weapons" add-ons, to which TITEUF agreed.
When the first version of "RealRtCW" Mod was released, TITEUF immediately saw WolfETPlayer's coding potential, as well as the engine's ability to perfectly handle "The Dark Army: Uprising's" weapon models. Also, the original patch made by Knightmare has amazing features. So, it raised an important question, in terms of an RtCW equation, "The Dark Army: Uprising + RealRTCW"...would it work?
Once TITEUF had received WolfETPlayer's agreement, a rather long phase of testing began. The true work on the project will resume with the release of the second version of the engine, "RealRtCW 2.0". WolfETPlayer now also joined the "TITEUF-85 Prøductions" crew. Stay tuned for more up-coming updates on this exciting new RtCW collaboration.
# New Menu Screenshots
The Dark Army - Uprising on ModDB HERE
Source - RonboyProductions - Ronboy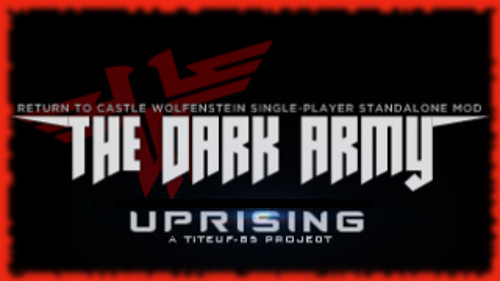 ---
| | |
| --- | --- |
| Newsposter: Motorhead | (0) |