= Return to Castle Wolfenstein =
= RealRtCW Cooperative Mod =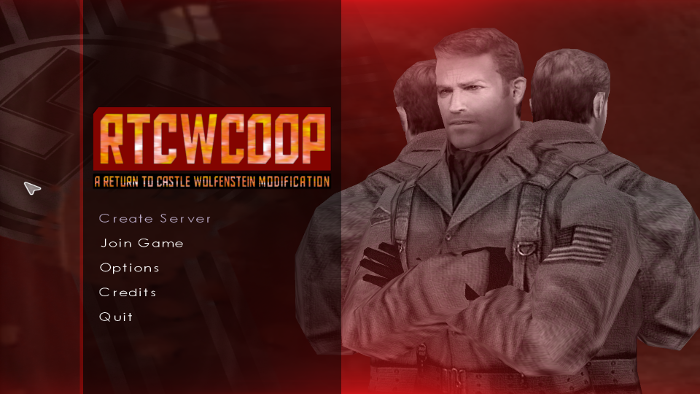 RealRtCWCOOP merges features and elements from versions 2.21 and 3.0 of RealRtCW, acting as a huge add-on upgrade for RtCWCOOP. This is WolfETPlayer's version of his mod for RtCWCOOP players. Models, animations, user interface, textures, most of the RealRtCW content is available in RealRtCWCOOP.
Screenshots:
Installation Instructions:
Step 1
Install Return to Castle Wolfenstein - RtCWCOOP, which is needed to launch RealRtCWCOOP, requires the original game. A Steam or GOG copy is advised.

Step 2
Install RtCWCOOP - RealRtCWCOOP requires RtCWCOOP - preferably the latest version (1.0.2).

Step 3
Install RealRtCWCOOP - 2. Extract the archive into your RtCW (RtCWCOOP) directory (where the main folder is located).
Download RealRtCWCoop HERE
Download RtCW Cooperative 1.0.2 - Linux Versions HERE
Download RtCW Cooperative 1.0.2 - Mac Versions HERE
Download RtCW Cooperative 1.0.2 - Windows Versions HERE
Source - ModDB - William Faure