= Return to Castle Wolfenstein =
= RealRtCW 3.0 - Complete Edition =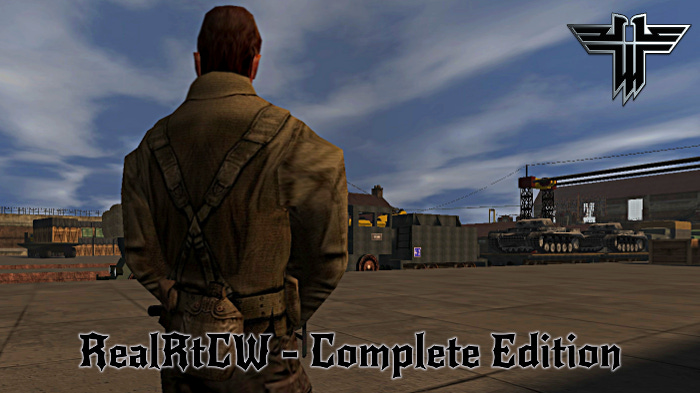 Wolfetplayer has released the latest version of his 'RealRtCW' modification for 'Return to Castle Wolfenstein'. This new release is entitled, 'RealRtCW 3.0 - Complete Edition' and to refer to this as being 'just' a mod is most definitely not doing it justice.
This is the equivalent of a complete rebuild of this classic game, including a new game engine, new weapons, new high polly models, atmospheric effects, HD textures, a new 'HUD' and 'UI', a new recoil system and as if all that wasn't enough, we now have support for 35 of the very best custom singleplayer add-ons.
What if you want to try the 'vanilla' release of 'RtCW' on its own, without all of the custom add-ons? That's no problem either, because Wolfetplayer has created a 'lite' version of 'RealRtCW' for this very purpose.
This new release is a masterpiece and a definite 'must have' for all fans of 'Return to Castle Wolfenstein'.
Screenshots:
Download RealRtCW 3.0 - Complete Edition HERE
Download RealRtCW 3.0 - Lite HERE
Source - ModDB - Wolfetplayer