= Wolfenstein: Enemy Territory =
= ET:L Ice - version 3 =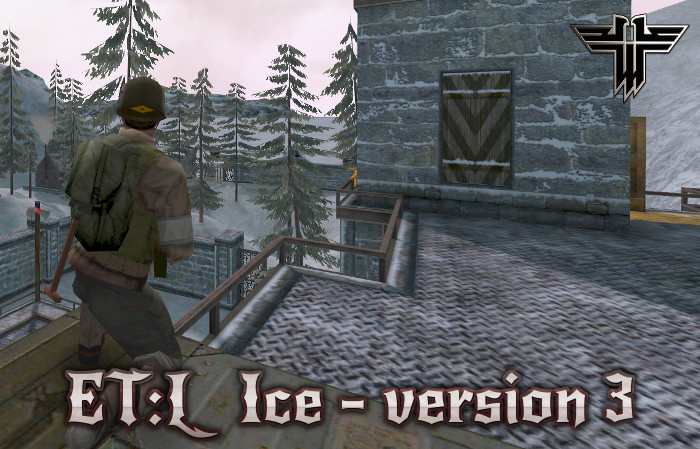 This is the latest 'Wolfenstein: Enemy Territory' version of the 'Ice' map, which was originally created for 'Return to Castle Wolfenstein' multiplayer. The new update has been created by the 'ET:Legacy' team.
-----Changelog-----
to original:
• Improved VO announcements.
-- As long as both Main Entrance and Side Wall are active VO is: "defend/destroy entrances".
-- As soon as one has been breached VO is: "defend/destroy the side OR main entrance".
-- Added VO announcements for active map objectives when joining a team.
-- Added VO announcements for the guardtower.
• Added base alarm when the main entrance gets destroyed.
• Added colour-coded guiding system intended to ease new players into the map.
• Added ambient sounds.
• Doors have been widened to allow for faster movement.
• Visual changes have been made.
Screenshots:
Download the latest version HERE
Source - ModDB - Kemon