= Return to Castle Wolfenstein =
= Where Eagles Dare =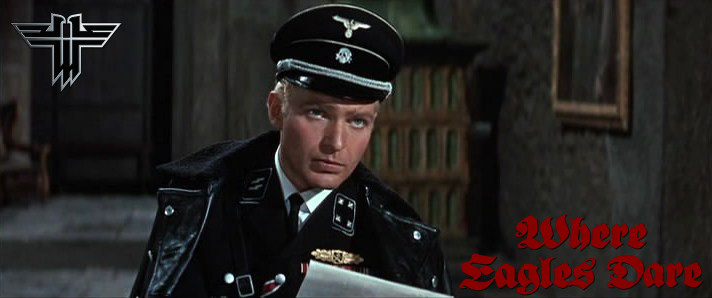 Return to Castle Wolfenstein and the striking similarities between it and the classic World War II espionage adventure film, 'Where Eagles Dare', have lead many 'RtCW' fans to believe that the game was actually heavily influenced by this superb cinematic production.
The film is set in the practically inaccessible castle known as the Schloss Adler, situated in the Bavarian mountains. Allied agents must infiltrate this castle fortress in order to rescue an American general being held captive there.
However, it's not just the setting that's similar to 'Return to Castle Wolfenstein', many of the films characters also bare a strong resemblence to those whom we see featured in-game.
For example:
# Agent 1 - Major John Smith
# B.J. Blazkowicz - Lieutenant Morris Schaffer
# Village girls Inge and Eva - Village girls Mary and Heidi
# Helga von Bulow - Lieutenant Anne-Marie Kernitser
The action-packed film is a masterpiece and one not to missed by any 'Return to Castle Wolfenstein' fan.
Screenshots: