= Wolfenstein: Enemy Territory Single-Player =
= Official Reveal Trailer =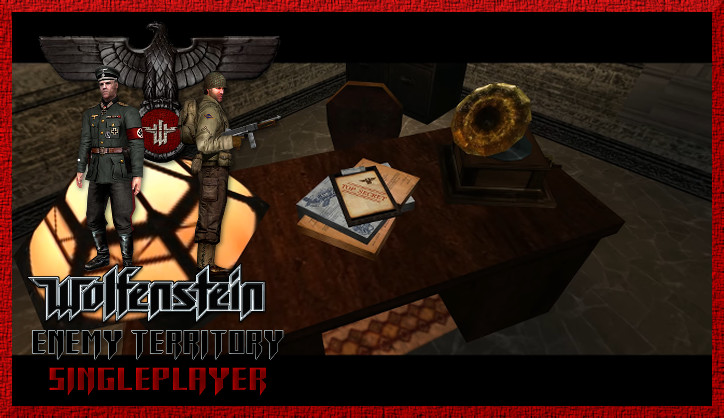 The only thing that disappointed many "Return to Castle Wolfenstein" fans when "Wolfenstein: Enemy Territory", the sequel to the game, was released, was the fact that the singleplayer version of the game was never completed. Splash Damage had made such an amazing job of creating the multiplayer version that it left many in our Wolfenstein Community wondering, "...what if?...".
Well, it gives all of here at Wolffiles great pleasure to announce that thanks to our amazing community mappers and modders we can now get to experience what might have been with the creation of "Wolfenstein: Enemy Territory Single-Player", by William Faure of "85 Productions".
Enjoy the official reveal trailer on Youtube!