= Wolfenstein: Enemy Territory =
= The ETernity LAN - Krefeld =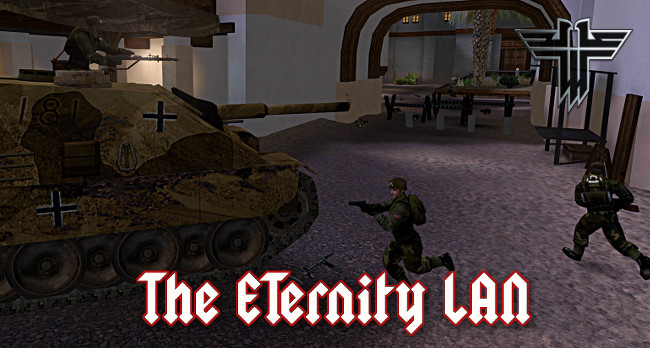 This weekend marks a huge occasion for Wolf:ET. in what could be one of the final competitive LAN events, taking place in Krefeld, Germany.
From Friday 17th May to Sunday 19th May some of the finest Wolf:ET teams are competing and the entire event will be streamed live on Twitch.
Tournament Information:
Event Schedule - HERE
Venue location details - HERE
Competing teams - HERE
In-game stream - Twitch.tv-Merl1nator
Out-game LAN centre stream - Twitch.tv-ETernityTV
Tune in this weekend to enjoy some of the very best "Wolfenstein: Enemy Territory" tournament action!
Source - SplashDamage - Moobabe