= Return to Castle Wolfenstein =
= RtCW Venom Mod Update =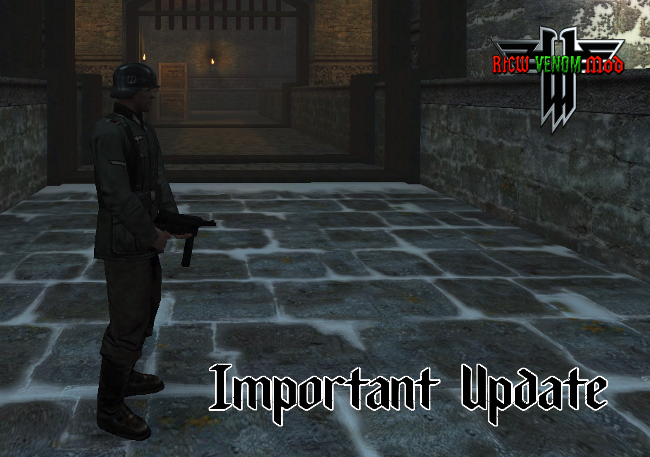 Hellbaron has released a quick update for "RtCW Venom Mod" for all "Return to Castle Wolfenstein" fans who enjoy playing the game in conjunction with the excellent "ioRtCW" engine, the modern version of the classic release, created by MAN-AT-ARMS and his devteam.
The problem arose from the fact that "ioRtCW" doesn't support "r_depthbits 32", it only supports the use of "r_depthbits 24". This caused errors when the two mods were used at the same time.
Many thanks to HellsBells and Razdor from our Wolfenstein Community for their feedback over on the "RtCW Steam" forums.
Download RtCW Venom Mod - version 6.5 HERE
Download RtCW Venom Mod Nvidia - version 6.5 HERE
Source - ModDB - Hellbaron