= Return to Castle Wolfenstein =
= ioRtCW version 1.51c =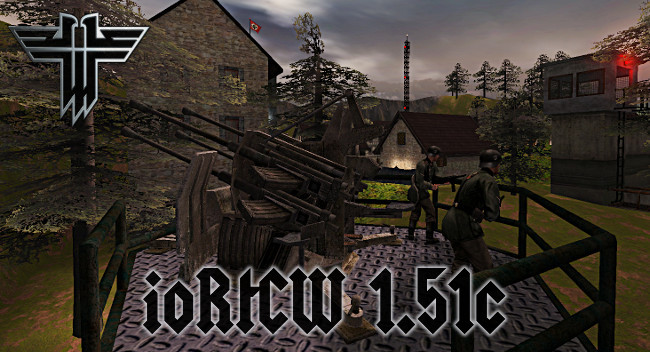 This is a small maintenance release, mainly to address a couple of crash and potential security issues for the "ioRtCW" engine, the libraries for sound/video/input have also been updated.
The creation of "ioRtCW" has enabled the modernising of "Return to Castle Wolfenstein". This excellent work has completely transformed the game and it now has many of the modern-day features that we take for granted with newer game releases.
The modernisation work is truly wonderful and if you're a "Return to Castle Wolfenstein" fan and haven't experienced "ioRtCW" yet, then we at "Wolffiles.de" highly recommend that you do.
Here's some screenshots of "ioRtCW", with an added HD texture pack. The results are excellent.
Screenshots:
It doesn't matter if you use a Linux, Mac or Windows operating system, there's a version of "ioRtCW" available for you to use. Download the appropriate version of "ioRtCW" that you need for you operating system, install it and enjoy a very up-to-date version of our beloved "Return to Castle Wolfenstein".
Download the Linux versions HERE
Download the Mac versions HERE
Download the Windows versions HERE
ECGN Official website HERE
Source - Steam RtCW - >M@tEo$<