= RealRtCW 2.1 - Vsync Hotfix =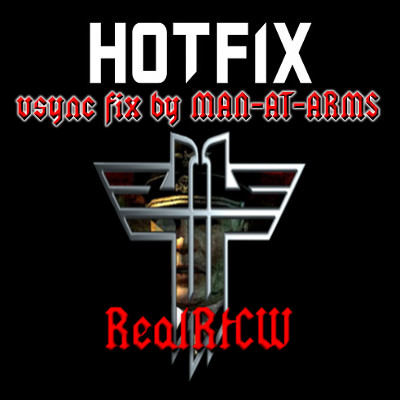 RealRtCW players who are using "vsync" can now utilise this hotfix, created by MAN-AT-ARMS.
Installation instructions:
1) Choose either the x64 or x86 executables folder (depending on which version of RealRtCW you're using. 32bit = x86, 64bit = x64)
2) Copy everything from your chosen folder and place this into your RtCW root folder, replacing the old files.
Download the vsync hotfix HERE
Source - ModDB - WolfETPlayer