= Return to Castle Wolfenstein =
= Venom Mod - Version 5 =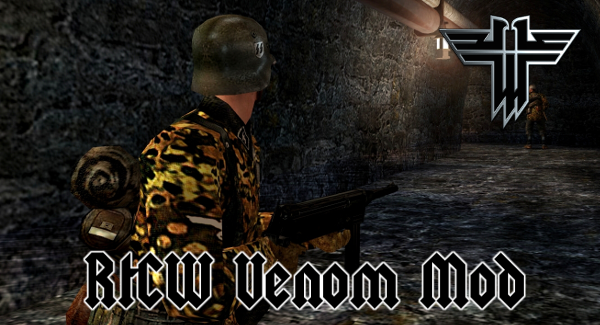 This the latest release of Hellbaron's superb Return to Castle Wolfenstein modification, "Venom Mod - Version 5.0".
Latest Changes:
Venom mod 5.0, includes:
# Compatible with the "Knightmare" patch and "ioRTCW 1.5a" (see readme).
# Revisited all model skins and weapons pack.
# Definitive HQ console for MP/SP mode.
# All glass has now been enviromapped.
# New shaders and many other fixes.
# New HD textures for MP/SP mode.
Screenshots:
Download the Venom Mod version HERE
Hellbaron on ModDB HERE
Source - RonboyProduction - Ronboy