Login
Site
Scripts
Search on page
Last forum posts
Filebase
Other
Wolfmap R.I.P.
Advertising
Ronboy - Mapping Resources for RtCW
= Return to Castle Wolfenstein =
= Ronboy - Mapping Resources for RtCW =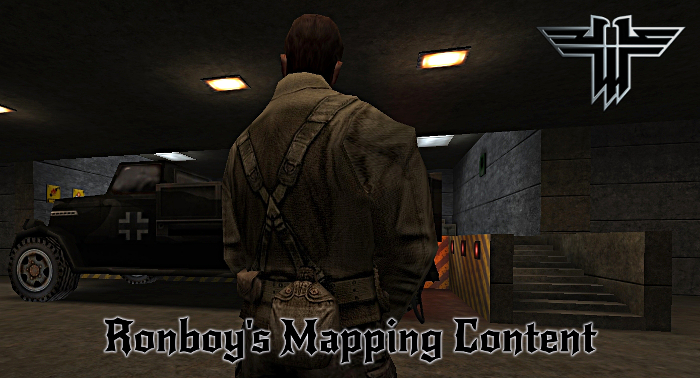 Return to Castle Wolfenstein mapper and modder, Ronboy (aka Mike Smith), has recently announced that due to commitments in every-day life, he has had to, unfortunately, call it a day in regards to creating any more maps and mods for Return to Castle Wolfenstein.
As far as we here at Wolffiles and Splatterladder are concerned, Mike is and always will be, one of the best promoters of and contributers to Return to Castle Wolfenstein mapping and modding. We wish him the very best for the future, he'll always have our admiration and thanks for all his hard work and dedication to our Wolfenstein Community over many years.
Here is what Mike had to say about this latest news:
This is a sad decision that I didn't want to reach, but real life is very important to me. However, I'm not trashing all the hard work that I've done thus far. I'll post download links to my mapping content, i.e. custom sounds, models, music, textures and of course, the source .map files for everything that I've collected.
This means that if someone wants to finish Castle Wewelsberg or my unfinished Christmas-themed map, Jerry Christmas, then they can complete these mapping projects. I won't make the mistake of keeping my mapping content hidden away to be lost forever, like some other mappers have done with their abandoned projects.
If anyone has any questions, feel free to contact me. - Mike Smith
Screenshots of some of Mike's work:
Download the Ronboy - Mapping Resources Pack HERE
Ronboy on ModDB HERE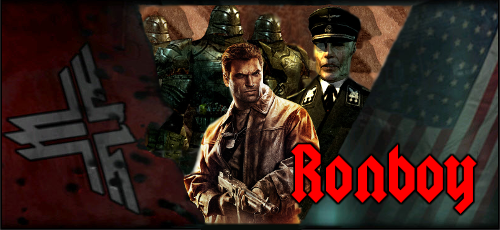 «back
Comments for Ronboy - Mapping Resources for RtCW
No comments
« back