Login
Site
Scripts
Search on page
Last forum posts
Filebase
Other
Wolfmap R.I.P.
Advertising
Splatterladder Wolf:ET HD Pack
= Wolfenstein: Enemy Territory =
= Splatterladder Wolf:ET HD Pack =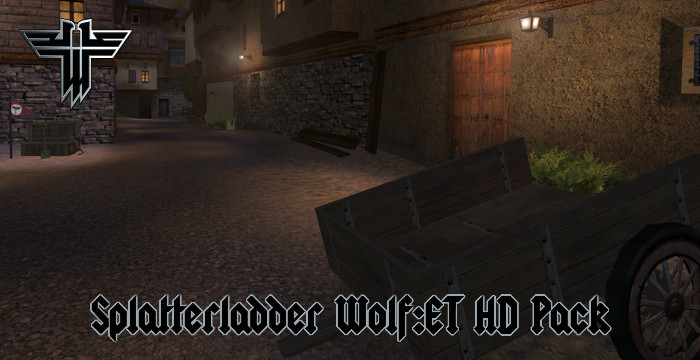 "I created this HD texture pack modification in order to give Wolfenstein: Enemy Territory a more up-to-date appearance.

I've used the best HD textures I can find, many of which I've created on my own, also utilising some from other HD packs created for Return to Castle Wolfenstein and some from the excellent work created by Sneakerman, also for Wolf: ET. Many thanks to Harlekin from [!!!]Hirntot for putting me in touch with him.

I've changed the weapon skins, the vehicle skins and also the skins for the soldiers, giving them a more realistic appearance. I hope you all enjoy using the new HD pack and that it adds to your pleasure of playing one of the best team-based, objective-focussed FPS titles ever created." - Wolf Enstein
Screenshots:
Mod Installation for Server-Admins:

Put the .pk3 file into the etmain-folder. If players without the file join your server they will have to download it from your server in order to join it. The file is 637MB in size. In order to avoid this server download, players should go to Wolffiles.de and download the file from there.

This version of the mod replaces the textures and 4 of the Axis troops models. The Axis medic model is unaffected. To uninstall this mod just delete the file.
Mod Installation for Players:

Put the .pk3 file into your 'etmain' folder. If it's also in the 'etmain' folder of a gameserver you join you will see the HD-textures, weapons, vehicles and uniforms in-game.

Many Thanks:
ETc|Jay - Wolf: ET - Testing and bug fixes
[DIABOLIK]$mart - Wolf: ET - Testing and advice
Ronboy - Wolf: ET and RtCW - Testing and advice
Sneakerman - Wolf: ET - HD textures
Harlekin - Wolf: ET - Help and advice
Eugeny Panikarowsky - RtCW - Textures
WolfETPlayer - RtCW - Textures
Hellbaron - RtCW - Textures
AidenDemon - RtCW - Weapon skins and textures
BraSSo - RtCW - Allied Soldier skins
Dr.EViL - RtCW - Axis Soldier skins
Teh Snake - RtCW - Weapon skins
OSJClatchford - RtCW - Weapon skins
Download the Splatterladder Wolf:ET HD Pack HERE
Source - Splatterladder - Wolf Enstein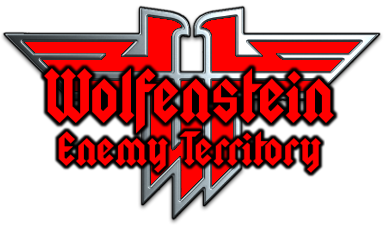 «back
Comments for Splatterladder Wolf:ET HD Pack
No comments
« back