Login
Site
Scripts
Search on page
Last forum posts
Filebase
Other
Wolfmap R.I.P.
Advertising
RtCW Map-making
= Return to Castle Wolfenstein =
= Loffy's RtCW Map-making Tutorials -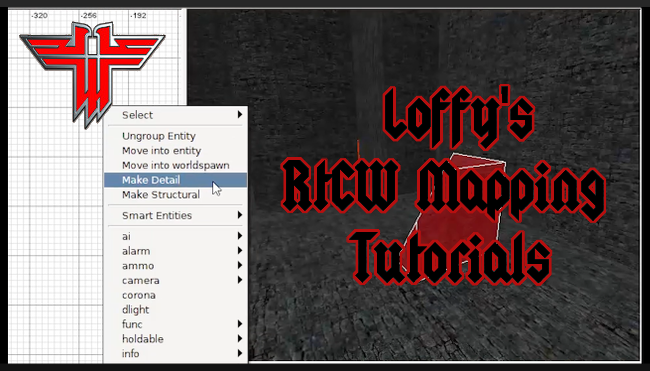 Loffy from our Wolfenstein Community has created three new videos for all new "Return to Castle Wolfenstein" mappers to learn from and enjoy. Each video is a step-by-step guide on the tools needed to create maps, how to use and install these tools and how to progress in the basics of map-making.
Here's what Loffy had to say about his new videos, "I just wanted to take the time to create and upload a video where you can peek over my shoulder to see how I do it. You can download the necessary files from this forum post over at reputable SplashDamage website.".
Loffy on SplashDamage HERE
Source - Splatterladder - Ronboy
«back
Comments for RtCW Map-making
No comments
« back