Login
Site
Scripts
Search on page
Last forum posts
Filebase
Other
Wolfmap R.I.P.
Advertising
Dialog - RtCW SP
= Return to Castle Wolfenstein =
= Dialog's RtCW Missions =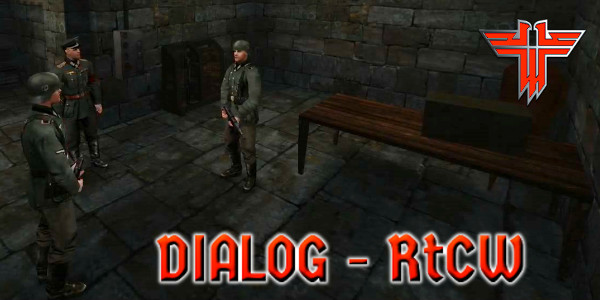 All fans of "Return to Castle Wolfenstein" singleplayer missions will be very glad to hear the news that Dialog is making steady progress with his new map creations and is back working on this eagerly anticipated adventure.
Here's a list of the maps that will be included in the project:
cinema1
ecape
citadel
castle tram
steinvillage
station

cinema2
darkvillage
old monastery
crypt1
crypt2
church

cinema3
the ruined city
scientist
newweapon
move
tiger

cinema4
green forest
airbase
birds of prey
--------

cinema5
forest
norway base
lab1
lab2
boss2

cinema6
mistery
village
strangehouse
ruin
castle
There's no fixed date for the release of the new map missions, however, Dialog has posted two of the new maps in order for players to test them and give him feedback on what they find.
Screenshots:
Download the test maps HERE
Dialog on Youtube HERE
Source - RonboyProductions - Ronboy

«back
Comments for Dialog - RtCW SP
No comments
« back