Login
Site
Scripts
Search on page
Last forum posts
Filebase
Other
Wolfmap R.I.P.
Advertising
RtCW Venom Mod 5.4
= Return to Castle Wolfenstein =
= Venom Mod 5.4 =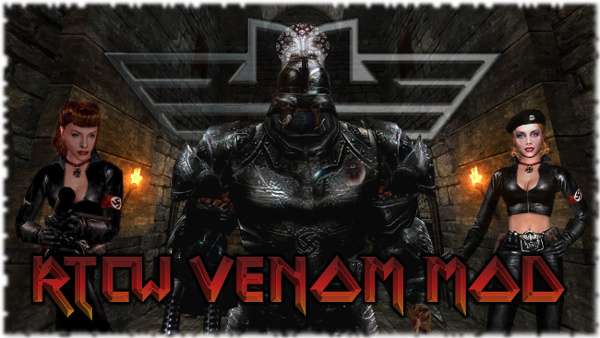 This is Hellbaron's latest release of his superb "RtCW Venom Mod".
All previous revisions and improvements to the original "Return to Castle Wofenstein" have been worked on again, with much more added too, new and aggressive A.I. and the best textures created by the "RtCW" modding community, e.g., weapons textures by OSJC, AidenDemon, Teh Snake and Schiff. Level texturing improvements have been created by Venom3, Eugeny Panikarowsky and AidenDemon. Further textures and models from "Wolfenstein: Enemy Territory". All shaders, reworked textures, HD crosshairs, fonts, sprites and edited A.I. have been created by HellBaron89.
Changelog:
Full compatibility with "Rtcw 1.41", "Knightmare" and "ioRTCW" engines.
More optimizations, better effects on weapons.
Revisited the A.I. and cutscenes of map levels.
Lens effect on the 3d binocular model.
Added the 3rd person model of the FG42 from "Wolfenstein: Enemy Territory".
Ported pre-release Thompson machinegun model (from E3 2001).
Better textures for helmets.
Added specular for blood decals.
New HD textures for MP/SP mode.
New effects for the flamethrower, candles, fire and torches, ( and human torches..).
Screenshots:
Download the new version HERE
Hellbaron89 on ModDB HERE
Source - Wolfenstein4ever - Dexter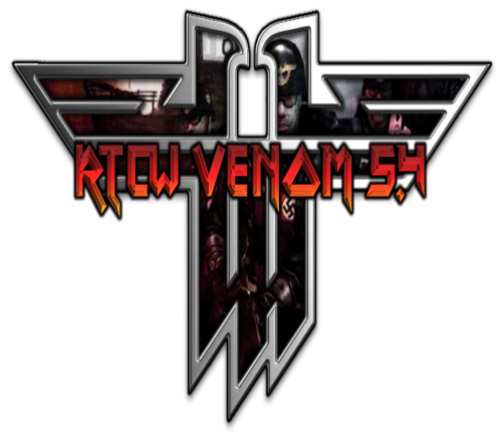 «back
Comments for RtCW Venom Mod 5.4
No comments
« back