Login
Site
Scripts
Search on page
Last forum posts
Filebase
Other
Wolfmap R.I.P.
Advertising
Battalion 1944
= Battalion 1944 Alpha, Beta & Early Access =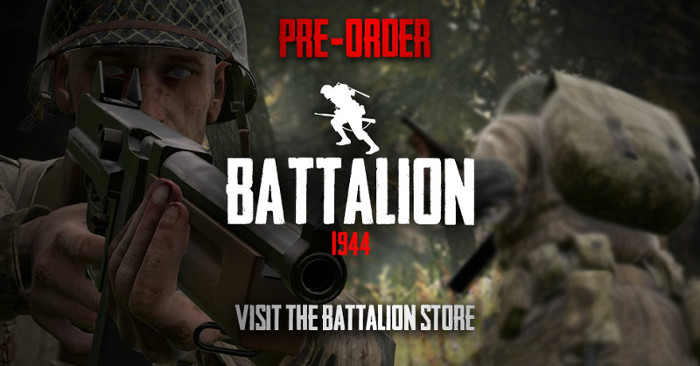 The new Battalion 1944 Paypal Store has now opened, which means that we can all now gain access to the Battalion 1944 Alpha, Beta, Early Access and Full versions of this epic World War 2 FPS. Many German fans of the new game, who dislike paying with credit cards, had asked for this Paypal option to be included.
Battalion 1944 recaptures the core of classic multiplayer shooters and propels World War 2 into the next generation. Battalion utilises the most advanced industry technology in order to create a visceral and heart-thumping experience that has been crafted by the game designers, who have grown uo playing Medal of Honor and Call of Duty 2.
The Alpha release is coming in May 2017, until then, feel free to join our growing community on Reddit, Discord and on our official Forums, where the Battalion 1944 Devteam actively seek game design suggestions.
Battalion 1944 Paypal Store HERE
New Battalion 1944 website HERE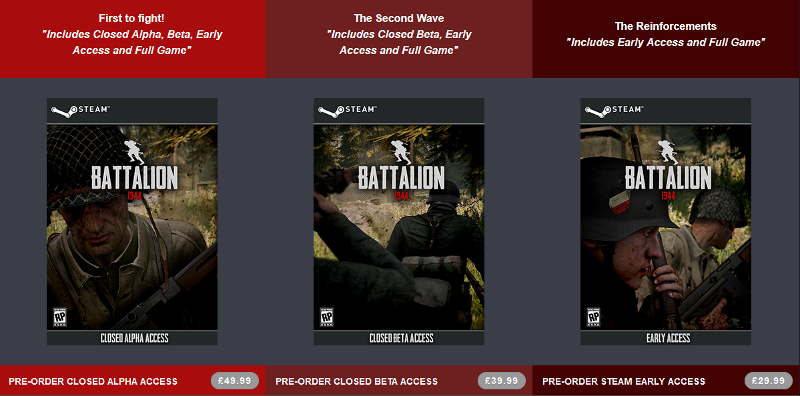 «back
Comments for Battalion 1944
No comments
« back