Login
Site
Scripts
Search on page
Last forum posts
Filebase
Other
Wolfmap R.I.P.
Advertising
News: Days of War
= Days of War =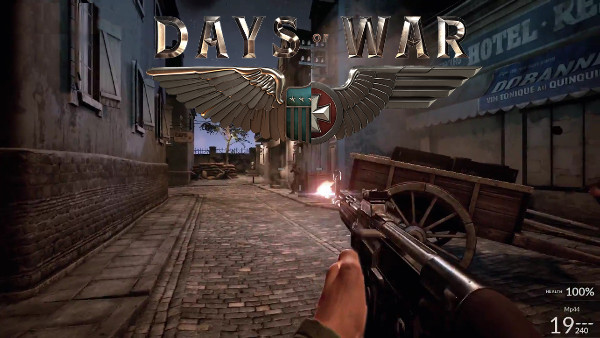 Days of War is an online multiplayer shooter that aims to revive the style of classic WW2 shooters from the 2000-2010 era, using Epic Games' Unreal Engine 4.

We are building Days of War for one reason only, we want to play Days of War. We can't wait to get this game out there so we can start playing along side you.
Class-based combat. Each player has their role and each squad has six classes:
- Rifleman
- Assault Trooper
- Support Trooper
- Machine Gunner
- Sniper
- Rocket / Panzerfaust
There is deep support for modding and player content. Custom map creation, editable rulesets and dedicated server hosting tools will all be made available to the Days of War Community. You will have the ability to tune Days of War to be the game you and your clanmates want it to be.

Screenshots:
Days of War Kickstarter HERE
Official Days of War website HERE
Days of War on Facebook HERE
Days of War on Twitter HERE
«back
Comments for News: Days of War
No comments
« back