Login
Site
Scripts
Search on page
Last forum posts
Filebase
Other
Wolfmap R.I.P.
Advertising

---
ET-Map: Beach Invasion 1.1 + Scriptfixes
17.10.2006 : 21:06
Mortis
released two ETpro scriptfixes for et_beach. The scripts are included in the zip.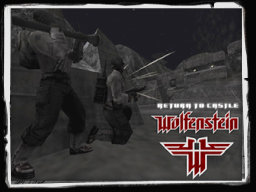 ~ Download ~
ET-Beach:
Fixes south beach spawns (located at TWO - rtcw style), double/triple messages, adds supply bunker spawn for allies when CP is built, many other minor fixes.
ET-Beach - Bugfix only:
Fixes south beach spawns (located at TWO - rtcw style), double/triple messages, many other minor fixes.
ET-Center
| RtCW2 Prison