Login
Site
Scripts
Search on page
Last forum posts
Filebase
Other
Wolfmap R.I.P.
Advertising

---
ET-Map: Coast (Beta 1 + Scriptfix)
08.05.2010 : 18:30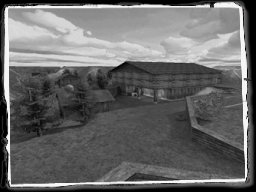 ~ Download ~
The Axis have set up a secret base in an old village at the coast of the North Sea. Allies try to infiltrate it and get hold of Secret Documents the Axis store nearby.
A walkthrough video can be found here.

"On the first Allied Spawn, the Allies can just turn right and swim to the boat where you need to bring the objective to. A bit of Doublejump, and you can jump your way into the base, steal the objective and get it to the boat before the tank has actually been moved.
I personally hate map rushing, walljump etc, so I made a little ETpro-script for our server and clipped that path. The clip is removed when the tankgate falls."
~Phishermans PhriendSplashDamage
| Servers running this Map