Login
Site
Scripts
Search on page
Last forum posts
Filebase
Other
Wolfmap R.I.P.
Advertising

---
ET-Map: Fueldump Mod (Final)
01.12.2009 : 14:04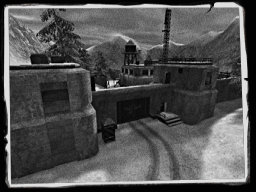 ~ Download ~
Jecoliah
reworked Fueldump a bit to enhance the gameplay. Changes are listed below, a video of this reworked map can be seen
here on YouTube
.
Changes:
Made a few Minor changes to the original map using the Released Map Source File.
Moved the East Barricade to the side of the building where the half open gate was.
This was done due to Newbies would build the East Barricade making it dificult for Axis to defend the Depot
Now it can be built and not hamper the Axis from defending it, which makes for Better Game Play.
Added a ladder to the backside of that wall so the Axis can exit the area.
Added spawns to the Garage for the Allies to Spawn in.
Allies will autospawn in the Garage once the Side Wall at the Rear of the Depot is Destroyed.
Allies CAN spawn at the CP anytime it is built by picking that spawn in the Limbo Menu.
I made it where Newbies would be forced to Auto Spawn in the Garage once the Side Wall was Blown.
Deleted all the LMS stuff AND a few models to reduce the hunkmegs_used to lessen the chance of getting the Max_Gamestate_Chars Error.
Made bulletin boards non-destructible to save one entity count.
Made the door to the generator room functional.
Bunker Gaming
|
Servers running this Map