Login
Site
Scripts
Search on page
Last forum posts
Filebase
Other
Wolfmap R.I.P.
Advertising

---
~ BraveHeart 4vs4 Tournament ~
04.07.2009 : 21:45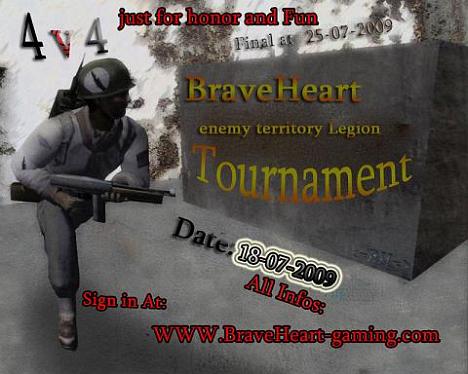 16 teams! 64 players! 1 Goal! Eternal Glory! ...till the next battle
Join today with your team!
Signup here
Also post your team in these: 4vs4 Tournament forums with all the teammembers names.
Starting 18-07-2009 with 2 matches each day, till the final on 25-07-2009! All info's: Tournament page
This is a fun tournament! with no prize just the honour.