Login
Site
Scripts
Search on page
Last forum posts
Filebase
Other
Wolfmap R.I.P.
Advertising

---
StockenfelS: The last ET song
15.05.2009 : 13:37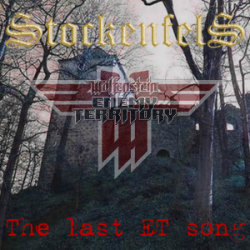 ~ Download ~
StockenfelS
aka
tgs.AccepT
released for the community his third W:ET related song.
The song is available in two versions, english and german.
To download the song along with a few extras simply click the image on the left.
Have fun!
"This song is dedicated to all "Wolfenstein: Enemy Territory" players!
Keep the best game ever alive!!!" ~tgs.AccepT
tgs.AccepT
| StockenfelS.eu