Login
Site
Scripts
Search on page
Last forum posts
Filebase
Other
Wolfmap R.I.P.
Advertising

---
ET-Map: Dutch Haze v2
11.04.2009 : 23:22
The previous version was an unfinished version for testing.
This is the real 2nd version.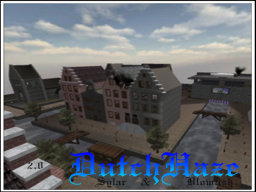 ~ Download ~
Allies have to destroy the power generator to the bunker forcefield. Then blow the bunker doors to the golden joint. Fight your way trough the streets and canals of Amsterdam. Don't get stoned on your way to the objective private! Move...
Blowfish via PM
|
Servers running this Map