Login
Site
Scripts
Search on page
Last forum posts
Filebase
Other
Wolfmap R.I.P.
Advertising

---
QW-Mod: Wheels of War (Alpha 0.1a)
30.03.2008 : 01:24

This version is a very early alpha release. We expect that you will find bugs, and you may feel that the gameplay is not up to the quality of which you expected. Zombies, stunts, upgrades and more will be added in time.
We have decided to release this early as community involvement is high on our list of priorities. We believe instead of having a long closed testing phase, by releasing early and frequent releases we can take your comments and critisism on board quickly and allow a higher quality game when we eventually come to release the 1.0 version.
We would love to hear your feedback, good or bad, over at our website.
Download & Info:
--> Download 'Wheels of War (Alpha 0.1a)'
--> 'Wheels of War' Website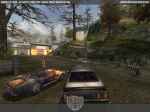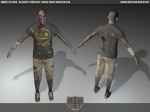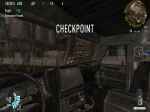 Community Enemy Territory